Olympic Games: What's on When?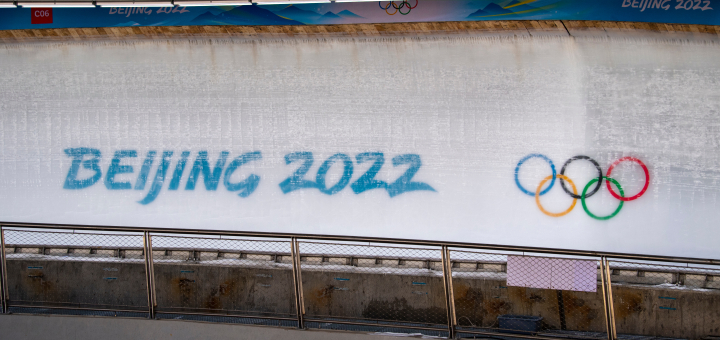 The bobsleigh and skeleton action takes place over an 11-day period, starting with men's skeleton in the early hours of Thursday morning and finishing around the same time a week on Sunday with the 4-man bob.
While there's a need to go slightly nocturnal if you want to watch each and every run, it only happens once every four years so surely it's worth the bleary eyes the next day!
We're also lucky that the majority of the potential medal moments come at a much more reasonable hour, with Runs 3 & 4 generally taking place in the early afternoon.
Here's the full list of each and every run, with all times GMT:
Thurs 10 Feb
Men's Skeleton Heat 1 1.30am
Men's Skeleton Heat 2 3am
Fri 11 Feb
Women's Skeleton Heat 1 1.30am
Women's Skeleton Heat 2 3am
Men's Skeleton Heat 3 12.20pm
Men's Skeleton Heat 4 1.55pm
Sat 12 Feb
Women's Skeleton Heat 3 12.20pm
Women's Skeleton Heat 4 1.55pm
Sun 13 Feb
Women's Monobob Heat 1 1.30am
Women's Monobob Heat 2 3am
Mon 14 Feb
Women's Monobob Heat 3 1.30am
Women's Monobob Heat 4 3am
2-man Bobsleigh Heat 1 12.05pm
2-man Bobsleigh Heat 2 1.40pm
Tues 15 Feb
2-man Bobsleigh Heat 3 12.15pm
2-man Bobsleigh Heat 4 1.50pm
Fri 18 Feb
Women's Bobsleigh Heat 1 12pm
Women's Bobsleigh Heat 2 1.30pm
Sat 19 Feb
4-man Bobsleigh Heat 1 1.30am
4-man Bobsleigh Heat 2 3.05am
Women's Bobsleigh Heat 3 12pm
Women's Bobsleigh Heat 4 1.30pm
Sun 20 Feb
4-man Bobsleigh Heat 3 1.30am
4-man Bobsleigh Heat 4 3.20am
Closing Ceremony: Sun 20 Feb
For details on how to watch, just click here