In pics: Altenberg (1) WC 2023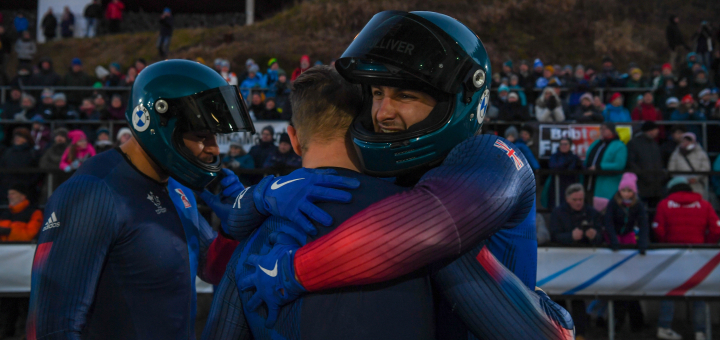 The first of two back-to-back World Cup races in Altenberg proved to be another golden double for Great Britain less than a month after a similarly spectacular success in Lake Placid.
Matt Weston won men's skeleton gold just as he did in Placid, with Brad Hall, Arran Gulliver, Taylor Lawrence and Greg Cackett following suit in the 4-man, just as they also did in the last race before Christmas.
Weston took his tally of World Cup golds to three - with two of those coming this season - while Hall, Gulliver, Lawrence and Cackett became the first Brits to win multiple 4-man golds in a career, let alone a single season.
Hall and Lawrence also finished second on Saturday to take their 2-man medal tally to four in as many races this term.
Laura Deas was fifth in the women's skeleton and Marcus Wyatt sixth in the men's event. 
Pics by Viesturs Lacis