World Champs moved to Altenberg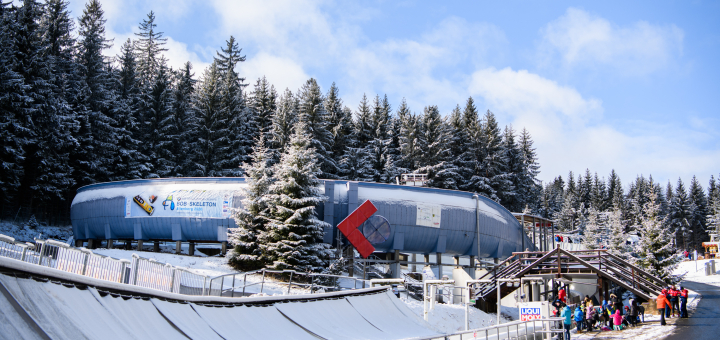 This season's World Championships will now take place in Altenberg rather than the previously scheduled venue of Lake Placid.
The International Bobsleigh & Skeleton Federation (IBSF) today announced the switch from the United States to Germany due to the ongoing travel restrictions imposed as a result of the continuing Covid-19 pandemic.    
The showpiece event of the season will still be held from February 5-14 next year but the world's top sliders will now be returning to Altenberg for the second season running rather than heading to New York State.
"The decision wasn't easy… (but) the bulk of athletes competing in the championships are based in Europe, so our strategy was to have less time spent in quarantine," said IBSF Secretary General, Heike Groesswang.
"It is a heartbreaking decision for the IBSF as Lake Placid is a key player in our competition planning but, due to timelines and the travel restriction in place, we had to take a decision," added IBSF President, Ivo Ferriani,
"On behalf of the IBSF, I want to thank all parties involved for their close cooperation and understanding in the best interest of our sports and athletes."
Recently renovated Lake Placid won't host the 2021 World Championships
Altenberg hosted last season's World Championships in late February and early March, with Germany dominating the medal podium in both bobsleigh and skeleton.
With 2022 being an Olympic season and therefore not featuring a World Championships, and with the 2023 event having already been awarded to St Moritz and the bidding process for 2024 set to reach a conclusion shortly, Lake Placid will have to wait until the 2025 Worlds before it can hope to play host to the event for the 12th time in its history.
Sochi, Whistler and Winterberg are the tracks bidding to host the 2024 event, with Sochi having been the Olympic venue in 2014; Whistler hosting the Worlds as recently as the season before last; and Winterberg having witnessed Lizzy Yarnold's gold for Great Britain five-and-a-half years ago. 
A decision on the rest of the 2020/21 IBSF calendar is expected later today.