Weston so close to another GB medal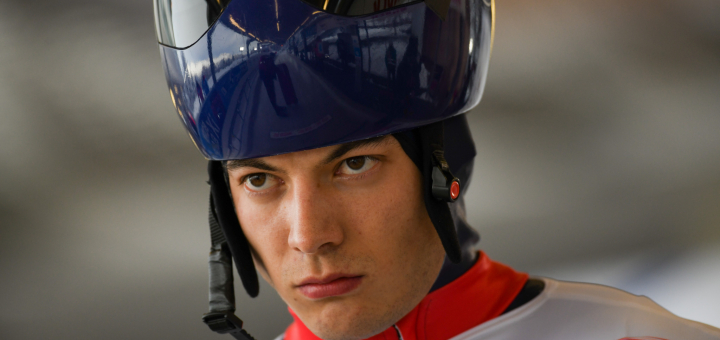 British Skeleton's superb start to the season got even better on Friday morning as Matt Weston came within a whisker of another World Cup medal for the team. 
Having seen Marcus Wyatt win GB's first men's World Cup medal for seven years in Sigulda two weeks ago, Weston recorded a career best fourth in the third race of the year in Igls.
Weston was tied for the lead with legendary Latvian Martins Dukurs at the halfway mark but impressive second run times from Russian duo Alexander Treitakov and Nikita Tregubov saw him miss out on a maiden medal by just 13 hundredths of a second.
The 23-year-old, who previously represented England in taekwondo at youth level, is in only his second season of racing but had already shown his potential by finishing fifth in the season opener in Sigulda. 
He clocked a combined time of 1 minute 45.67 seconds after recording the third fastest start of 4.88 seconds in Run 1 and the fifth best in Run 2 thanks to an identical effort.
A medal of any colour would have been the first time since January 2008 that the GB men's team had made the podium with different athletes in successive races but Treitakov produced the fastest run time of the day to jump up from tied fourth to a share of the gold with Dukurs, leaving Weston just on the outskirts of the celebrations.
With Performance Director Natalie Dunman opting to offer development opportunities to the wider squad on the World Cup this season, neither Wyatt or Craig Thompson - who finished sixth and seventh in Sigulda - raced today. Benji Fulker was one of the athletes to benefit from that decision and he finished an impressive 12th on his World Cup debut a fortnight after he won Europa Cup bronze in Winterberg.
A serving member of the Royal Air Force, Fulker - like Weston - is only in his second season of competitive sliding. The 24-year-old had just nine international appearances to his name and had only ever competed on the sport's third-tier circuit prior to today.
But he didn't look out of place in Igls as he recorded a combined time of 1 minute 46.54 seconds, with just a tenth of a second difference between his two runs.
Fellow Brit Jerry Rice finished 16th in his first World Cup race of the season. Rice, who was 10th in the last Olympic Winter Games in PyeongChang, sat 15th at halfway but, despite going nearly half a second quicker in Run 2, dropped a spot in the final standings.
In the women's race, Madelaine Smith, Brogan Crowley and Amelia Coltman finished 12th, 15th and 16th respectively in strange circumstances.
The race was reduced to a one-heat competition after Katie Tannenbaum hit a broom that had been left on the track in the latter stages of Run 1. All 20 sliders had completed their first runs before the IBSF took the decision to take out the times from Run 1 and start afresh in Run 2.
Thankfully, Tannenbaum was able to finish her first run and then also take part after the extended break, with the Virgin Islands slider safely navigating the track without incident second time around.
Smith recorded a time of 54.78 seconds, with Crowley coming down in 54.99 and Coltman clocking 55.03 on the back of a tough first run in which she struggled with the difficult conditions.
Russia's Elena Nikitina took gold ahead of Kimerley Bos of the Netherlands, with the winner of the first two World Cup races in Sigulda, Janine Flock, finishing third.
The men's team race again at the same venue next Friday morning when Jacob Salisbury will replace Fulker in the line up, while the same female trio are in action that afternoon.