Weston slides to seventh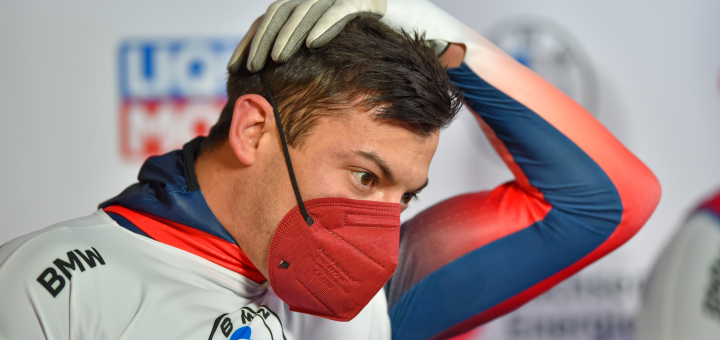 Matt Weston was again the top Brit in the last World Cup Skeleton race before Christmas as he finished seventh in Race 5 in Altenberg.
Weston clocked a combined time of 1 minute 54.82 seconds to register the fifth best result of his fledgling 12-race World Cup career.
The 24-year-old sat fifth at halfway before dropping two spots as the ice conditions deteriorated towards the end of the second run.
Weston's start times of 4.98 and 4.93 seconds were the fifth and second fastest of each heat, with only South Korea's Jisoo Kim quicker off the top in Run 2.
Seventh spot was Weston's best return since he won gold in Igls in Race 2 in late November and it bettered his showing in Altenberg two weeks ago by five places.
Team mates Marcus Wyatt and Craig Thompson were 19th and 21st respectively, with Wyatt clocking 1 minute 56.11 and Thompson registering a one-run time of 58.26 despite being the quickest starter in the heat.
Latvian great Martins Dukurs won World Cup gold for the 59th time - his first victory for a full season since winning in Igls a year ago tomorrow. German duo Axel Jungk and Christopher Grotheer took the other two medals.
Brogan Crowley recorded her best finish of the season with 16th in the women's race as Laura Deas placed 18th in a 27-strong field.
Crowley came down in a time of 2 minutes 1.69 seconds after the sixth and then fifth best starts, with Deas a half a second further back off the ninth and seventh best getaways.
Germany's Tina Hermann won gold, Italy's Valentina Margaglio silver and Russia's Yulia Kanakina bronze.
The British team now head back to the UK for a couple of days training in Bath and a short festive break. They travel back out on circuit on Boxing day for World Cup 6 in Sigulda.