Week 1 of the Worlds concludes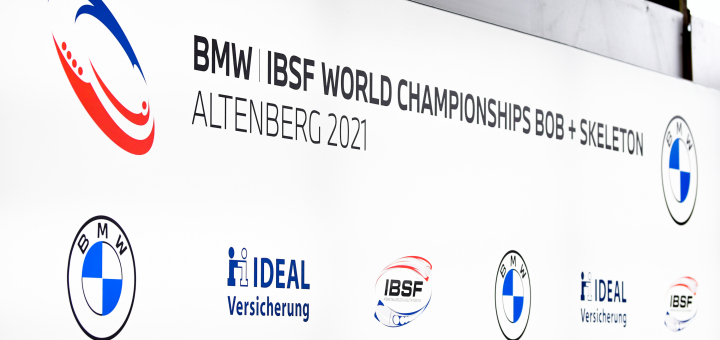 The opening weekend of the World Championships saw Brad Hall and Greg Cackett just miss out on a top ten spot as James Dasalou made his first appearance at a four-heat bobsleigh competition.
Hall and Cackett finished 11th in the 2-man bobsleigh in a time of 3 minute 48.30 seconds, with Dasaolu and Lamin Deen 20th in 3 minutes 44.91.
While 11th wasn't the result Hall and Cackett were aiming for pre-race, it did better last year's performance at the same venue by five places and it was Hall's second best 2-man result at a World Championships in five attempts.
Double Olympian Deen had always said next weekend's 4-man would be his focus but getting Dasaolu four runs on the big stage just nine weeks after Britain's second fastest man first stepped into a sled is definitely a big plus as we enter the final 12 months before the Beijing Olympics. 
Germany's Francesco Friedrich claimed his tenth world title at just 30 years of age, with seven of those gold medals having come in the 2-man competition.
Friedrich became the sport's most decorated World Championship medalist in the process, beating Eugenio Monti's record of nine wins that had stood since 1966.
The German, who 2-man and 4-man gold at the PyeongChang Olympics three years ago, broke another of Monti's remarkable records on Sunday, with his latest win making it six successive 2-man titles from 2013 onwards.
Having occupied four of the top five sleds in last year's race, Germany took a clean sweep of the medals this time around as Johannes Lochner won silver for the fourth time in his 2-man career and Hans Peter Hanninghofer claimed bronze on his World Champs debut.
The women's bobsleigh also concluded this weekend, with Mica McNeill and Montell Douglas finishing 19th for Great Britain.
The British pair's chances of repeating last year's eighth place at the same event were effectively ended after a tough first run on Friday which saw them come down in 18th spot.   
They clocked a time of 3 minutes 52.23 seconds over the four runs, with McNeill now turning her attention to the women's monobob competition this coming Saturday and Sunday.
The 4-man race also takes place on Saturday and Sunday, with both Deen and Hall piloting British sleds once again.
You can watch all the World Championship racing via the International Bobsleigh & Skeleton Federation website and on their YouTube channel.
We'll provide updates from the races via our own social media channels and we'll post a round up of results once they've come in.