UK Sport confirm Skeleton funding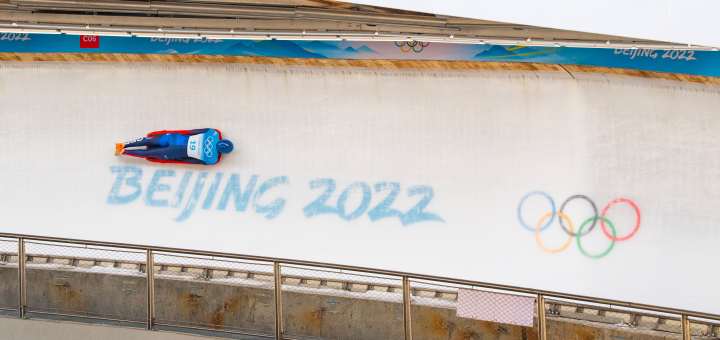 The BBSA has now received official confirmation that British Skeleton have been awarded £4.785 million in World Class Programme funding from UK Sport for the Milan Cortina Olympic cycle.
That figure had previously been announced as 'pending' in July of this year but has now been confirmed by UK Sport prior to the start of the new cycle, beginning on October 1st.
"We'd like to thank UK Sport for their continued support and belief in the skeleton programme," added Natalie Dunman, British Skeleton's Performance Director.
"We have worked closely with UK Sport throughout what has been a thorough investment process and we are pleased to enter the Milan-Cortina cycle with a shared understanding of what it takes to deliver success at the highest level and the challenges and opportunities the next four years present.
"We have a talented and committed team of athletes and staff and we are looking forward to getting back out on ice and working hard in the pursuit of our ambitions."
British Skeleton will receive £4.785 million in UK Sport funding
Confirmation of funding for the skeleton programme takes the total UK Sport funding figure to just under £29 million across nine different sports. This is in comparison to funding for six sports in the recent Beijing cycle. 
"I'm delighted to be able to confirm this funding in British Skeleton for the coming four year Olympic cycle. Skeleton has been one of the British winter sport success stories of the past two decades and we are excited to continue to support the programme towards 2026," said Dr Kate Baker, Director of Perfomance at UK Sport.
"We've previously stated our strategic ambition to invest in a broader range of sports and today's investment helps us continue to deliver on that. Skeleton has a rich tradition of successfully transferring talented athletes from other sports and creating role models in our system. We are looking forward to seeing that continue as the athletes kick off a new winter season in the coming weeks."
UK Sport funding totals:
Skeleton £4.8m
Bobsleigh £1.9m
Curling £6.4m
Wheelchair Curling £1.4m
Ski & Snow £7.2m
Para Ski & Snow £4.7m
Skating £1.6m
Ice Hockey £0.9m
Luge £0.08m