Silva wins Armed Forces in Wales award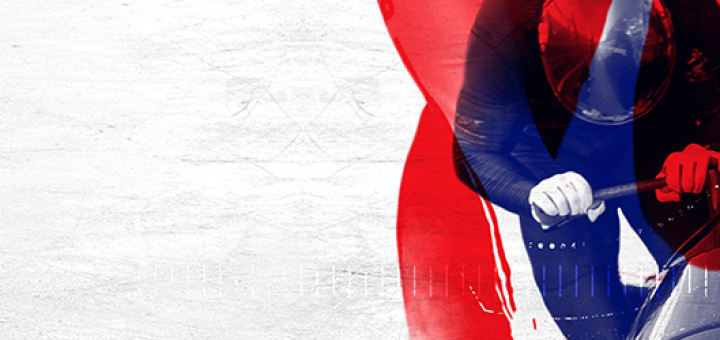 British Bobsleigh Performance Director (PD), Mark Silva, has won the Sports Award at the Armed Forces in Wales Awards 2023.
Silva, who has served in the RAF for close to a quarter of a century, was recognised for his outstanding contribution to Tri-Service and international bobsleigh over a 17-year period.
He first became involved in bobsleigh as an athlete in 2006, having also tried skeleton and luge, and he began coaching and managing the Royal Air Force (RAF) Bobsleigh team in 2010, leading them to repeated success at the Interservice Championships over an extended period. 
Having also worked with the Jamaican national team, Silva initially joined the BBSA as Bobsleigh Development Manager during the 2021/22 off season on a secondment from the RAF, before being appointed PD prior to the start of the Milan Cortina Olympic cycle.
"We are delighted to see Mark recognised for all that he has done for the sport of bobsleigh since 2006," said BBSA Director, Heather Ratnage-Black.
Mark has given so much to the sport in that time and has had a major impact on those around him, whether that be with novice military sliders or experienced internationals competing on the world stage.
"His enthusiasm is infectious; his work ethic is exemplary; and this award is a fitting recognition of his commitment to both bobsleigh and the Armed Forces."
Mark Silva was recognised for his outstanding commitment to bobsleigh
Silva's award comes just a couple of days after Taylor Lawrence was crowned UK Armed Forces Sportsman of the Year and it presents a great opportunity for the BBSA to thank the Armed Forces for their significant support in enabling serving members of the military to excel in elite sliding sports.
The number of athletes and coaches competing for GB last season who have links to the military was again in double figures and those numbers look set to continue in the 2023/24 campaign.
"Members of the Armed forces have long played a major role in our sports and we are very proud of the links we have with the Army, the Royal Air Force and the Royal Navy," added Ratnage-Black.
"We are incredibly grateful for the longstanding and continued co-operation between our organisations - co-operation that has seen - and will continue to see - members of the Armed Forces serving their country with distinction on and off the ice."
Did you know?
Two members of the 4-man bobsleigh team at the 2022 Olympic Winter Games in Beijing were serving members of the Military (Nick Gleeson, Parachute Regiment and Taylor Lawrence, Royal Marines).
The last two pilots to lead Great Britain to Olympic medals in bobsleigh were members of the Armed Forces (Sean Olsson, Parachute Regiment, Nagano 1998 and John Jackson, Royal Marines, 2014).