Sigulda set for season opener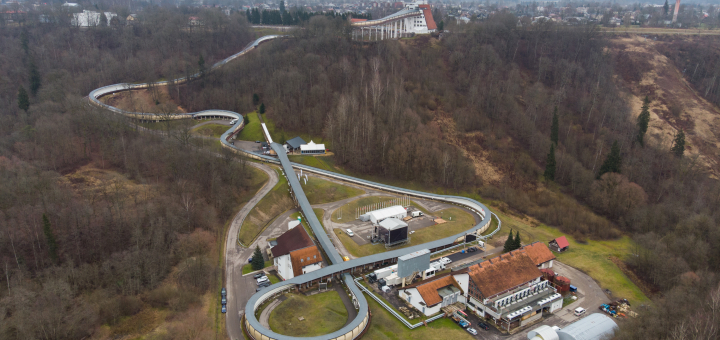 Sigulda is set to host the opening World Cup race of the new sliding season as the premier circuit heads to six separate countries across three different continents in 2020/21.
The Latvian track was the venue for the final World cup race of last season in February of this year and it is now scheduled to start the new campaign on the weekend of November 27-29.
World Cup competition will also take place in Austria, Germany, Switzerland, the United States of America and China, with the Germans hosting three of the eight events.
Igls follows Sigulda on the second weekend in December, with Altenberg hosting the third race a week later.
After two weekends without World Cup racing over the Christmas period, the season restarts in Winterberg on the second weekend of the new year. It then heads to St Moritz and Konigssee on successive weekends before the circuit takes a break to accommodate the World Championships in Lake Placid.
Whereas last season's World Champs were held after the conclusion of the World Cup calendar, the new season will see the Worlds take place between the sixth and seventh race of the campaign.
The format of the World Championships is a familiar one, however, with training and racing taking place over a fortnight from February 1-14.
Lake Placid will host the World Championships in February
Park City hosts the penultimate World Cup competition the following week, before an international training period in Beijing precedes the first-ever World Cup race at the venue for the 2022 Olympic Winter Games. World Cup 8 in China, which also counts as the Olympic test event, brings the season to a close little later than normal on March 14.
The race calendar for the other competitions - Europa Cup, North American Cup, Intercontinental Cup, Para Sport World Cup and Women's Monobob - is still under discussion but should be made public in April.
NB The BBSA is continually monitoring the situation regarding the Coronavirus pandemic and, while we are working towards the calendar published by the IBSF, we are aware that changes may need to be made before the season commences.