Pittaway to step away from sliding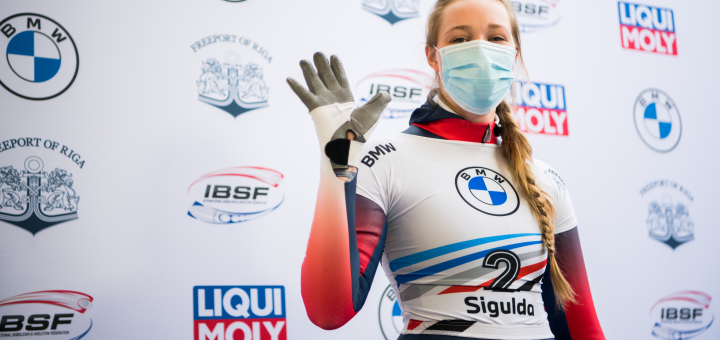 Ashleigh Pittaway has called time on her competitive sliding career after six years with the British Skeleton team.
The 21-year-old has raced more than 50 times for GB since making her debut on the Youth Series circuit in December 2015 but has now taken the decision to step away from the sport.
Pittaway won Youth Olympic gold in Lillehammer in February 2016, having also won all four warm up events prior to the global showpiece and collected a bronze medal in her first senior race on the Europa Cup (EC) circuit a month before her Youth Olympic triumph.
She went on to podium a total of 15 times across junior and senior competitions, including winning a brace of bronze medals at the Junior World Championships in 2019 and 2021 and golds on the Intercontinental Cup (ICC) and North American Cup (NAC) circuits.
A second-place finish in the overall ICC standings for the 2018/19 season was another standout moment for the German-born slider, as was the tally of six race medals she won that same season.
She set a World Cup best of eighth in Sigulda last season and most recently raced at the 2021 World Championships in Altenberg, where she placed 14th in the individual event and seventh in the team competition.
Ashleigh Pittaway was the Youth Olympic Champion in 2016
"While it is disappointing to see anyone decide to step away from the sport, we fully understand and support Ashleigh in her decision," said British Skeleton Performance Director, Natalie Dunman.
Ashleigh has been in the British programme since her mid teens and has produced some superb performances in that time.
"Her Youth Olympic gold was a fantastic achievement, while her medal tally at Junior World Championship, ICC, EC and NAC level is also very impressive.
"The door will remain open to Ashleigh should she wish to return to the programme at any point but we now wish her well for the next stage in her life."