Para Bobsleigh misses Milan Cortina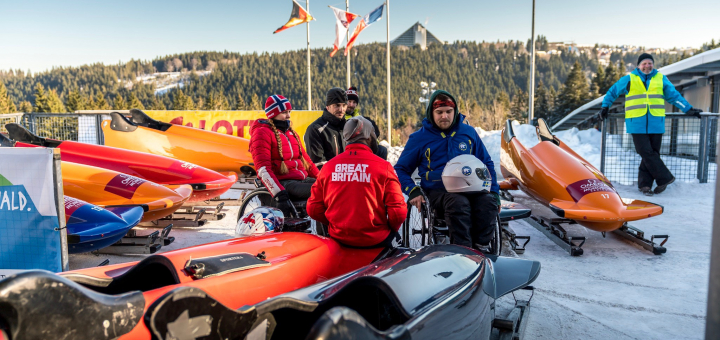 The International Paralympic Committee (IPC) has announced that Para Bobsleigh will not be included in the 2026 Paralympic Games in Milan Cortina.
The International Bobsleigh & Skeleton Federation (IBSF) has today released the following statement:
"Today the IPC informed the IBSF that it had finalized the Milano Cortina 2026 Paralympic Winter Games sport program by deciding not to include Para Bobsleigh.
"In its official letter, the IPC states that the decision was taken due to the sport not meeting the minimum criteria for the number of nations and regions regularly participating in the sport.
"Statistics provided to the IPC showed that, in the past two seasons, 13 Nations regularly participated but in the year 2016/17 only 11 and 2017/18 only 12 nations can be seen as "regularly participating". In the previous season 2019-2020 even 16 Nations participated.
"This is an extremely disappointing decision", states IBSF President Ivo Ferriani, and we will follow-up with the IPC Governing Board accordingly.
The IBSF has a strong commitment to Parasport and will continue so in the future.
"We all know how important it is for all para athletes to be accepted in the Paralympic program for their national fund programs. Most of our athletes are self-funded with a great financial and operational support from the IBSF side.
"Para Bobsleigh shows gender equity by not making a difference between a female or male athlete but having both gender slide with the same equipment and under the same conditions in one race.
We will not give up fighting for our sports.
"In 2014, the IBSF was officially granted the status of IPC Recognized International Federation for Para Bobsleigh and Para Skeleton. The first official IBSF Para World Cups were held in 2014/15 and are a fully implemented series within the IBSF. The 1st World Championships were held in March 2016 and are conducted annually since then."