Nicoll retains British shot put title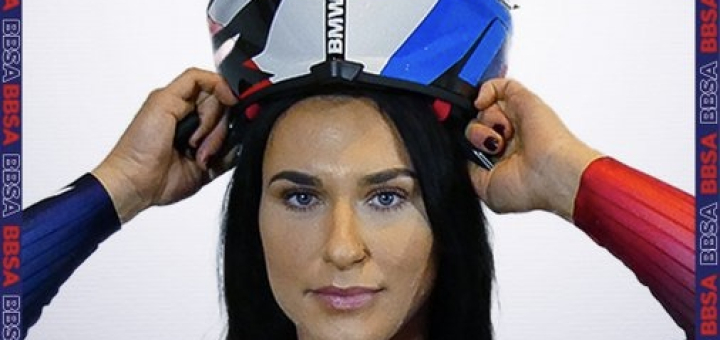 Bobsledder Adelé Nicoll retained her British Championship crown in the shot put with another outstanding performance in Manchester on Sunday.
The 26-year-old Birchfield Harrier first won the title at the same venue last year and she repeated that feat with a comfortable victory in tough conditions this weekend.
Nicoll threw 17.26m to take gold by almost half a metre from Amelia Strickler and by double that distance from bronze medalist Divine Oladipo.
The win comes as Nicoll continues combining her athletics competitions with summer bobsleigh training - which includes regular push sessions in Bath - ahead of her second season as a pilot this winter. 
"It feels amazing! I wanted to show last year was not a fluke and that I am consistent and I am a championship performer," said Nicoll, who switched her entire shot put technique from glide to rotation recently.
"I train for bobsleigh through the winter, so then training for shot put starts in April for me. It means a lot after I made the decision to change my technique last year. It is a hugely technical sport and it was like a totally new event for me.
I like to prove I can do whatever I put my mind to. 
"I'll be going away with bobsleigh this winter and am hoping to make my debut as a pilot on the World Cup. With athletics, I'm just enjoying the process. I just want season bests and personal bests and I think, in a couple of years, I'm going to be in a really different place with this and that's exciting. I know where I want to be but, to get there, I have to have short-term goals and this was about retaining the title. "
There was more bobsleigh success in the long jump as Jazmin Sawyers added the British title to the European Indoor crown she won in Istanbul earlier this year. Sawyers won bobsleigh Youth Olympic silver with Mica McNeill in Innsbruck in 2012 and has since competed at the Rio and Tokyo Olympics in the long jump, finishing eighth on both occasions.