Multiple medal haul for Mapp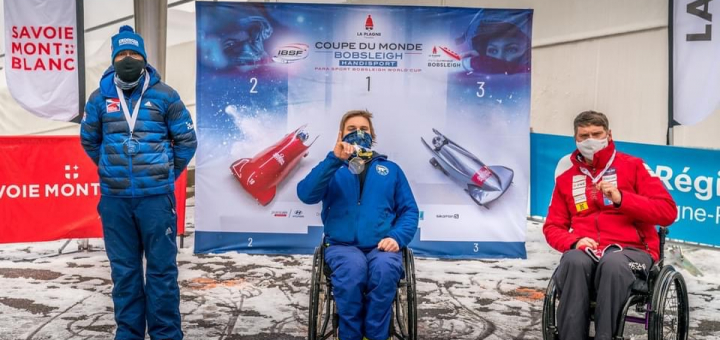 Corie Mapp finished the Para Bobsleigh season with back-to-back medals in France.
The 42-year-old won bronze on Saturday and the same colour on Sunday as he ended a shortened campaign on a high.
Mapp missed World Cup gold by just six hundredths of a second in the first race and then went even closer second time around as he completed the two runs just four hundredths slower than the race winner, Lonnie Bissonnette.
Sunday's competition also doubled as the European Championships, with the former soldier securing silver in that event behind Sweden's Sebastian Westin.
This year's Para Bob season was cut to just five World Cup races and a World Championships as a result of the logistical difficulties caused by the Coronavirus pandemic.
Those races took place at just two separate tracks, with Mapp finishing fourth, fifth and 11th in the World Cup competitions in St Moritz and fourth at the World Championships at the same venue.