McNeill & Douglas improve on Day 2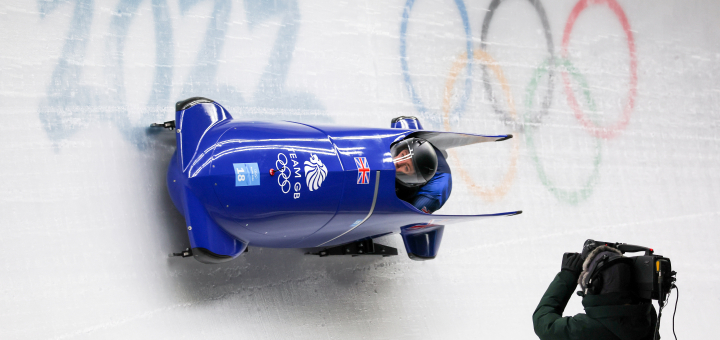 Mica McNeill and Montell Douglas finished 17th in the women's bobsleigh at the Winter Olympic Games in Beijing on Saturday.
The British pair sat 19th overnight after Friday's two first runs but they produced improved down times in both final heats to catch the Russian and Romanian crews directly ahead of them.
McNeill and Douglas recorded a combined four-run time of 4 minutes 8.85 seconds, with their best effort coming in Run 4 when they clocked 1 minute 2.14 seconds.
They finished two tenths of a second behind the Australian crew in 16th and six tenths off the top 10 but the medalists were well out in front of the rest of the field.
Douglas made history when she became the first British woman to represent the country in different sports at both a Summer and Winter Olympics, having previously raced in the 100m and 4x100m at the Beijing 2008 Games. 
Germany's 21-year-old pilot Laura Nolte and Deborah Levi won gold ahead of compatriot and 2018 Olympic Champion Mariama Jamanka and Alexandra Burghardt. Burghardt repeated Douglas' achievement of competing at Summer and Winter Games having previously reached the semi-finals of the 100m and the final of the sprint relay at the Tokyo Olympics less than a year ago.
America's Elana Meyers Taylor claimed the bronze alongside Sylvia Hoffman to add to the silver she won in the monobob competition. 
McNeill and Douglas produced two improved runs on Day 2
The final bobsleigh action of the Games begins at 1.30am GMT on Sunday as Brad Hall, Nick Gleeson, Taylor Lawrence and Greg Cackett go for GB in the closing two runs of the 4-man.
The Brits sit sixth after the first two heats, with Germans Francesco Friedrich and Johannes Lochner and Canada's Justin Kripps currently occupying the medal spots.