Mapp wins last race for overall silver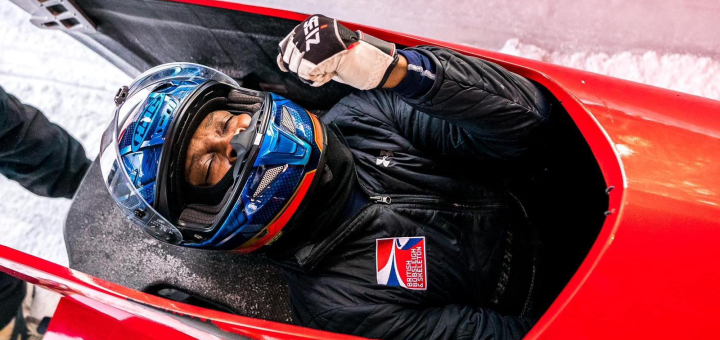 Great Britain's Corie Mapp won the final Para Bobsleigh race of the season in Lillehammer on Sunday to finish second in the overall World Cup standings.
Mapp, who was sixth at the same venue on Saturday, ended the season in style with his first victory for three years.
The 44-year-old clocked a combined time of 1 minute 52.76 seconds for his first race win since St Moritz in January 2020.
Mapp finished four hundredths ahead of Switzerland's Jonas Frei and nine hundredths clear of newly crowned World Champion Hermann Ellmauer in Norway.
The former soldier held the bronze medal position in the overall standings prior to today's race but he moved up a spot to finish ahead of Robert Baulk, with the American dropping out of the medal spots as Frei finished third.
Will Guillermo claimed the overall title for the United States after he placed sixth today.
"I'm extremely happy with today - it's a great feeling to finish the year like that," said Mapp, who was third overall last season.
It's been a tough, tough old season. I struggled with a lot of things mentally for a number of reasons so to be able to come back and clinch second place overall and win my first race in three seasons is a massive relief. 
"It's a boost to my self-confidence - I've proved that I can still do it. It's an awesome way to finish the season.
"I'm extremely proud and happy to have been representing the country in a year where we've been so successful with Brad (Hall) and his crew and Matt (Weston) and the others.
"I look forward to coming back next season and getting started all over again."
Corie Mapp took gold today and silver overall
Mapp, who is a double amputee following a tour of duty in Afghanistan in 2010, now has 36 top tier medals to his name.
He won two silvers and today's gold in six World Cup races this season and secured European Championship silver in Igls at the end of January.