Mapp to publish memoirs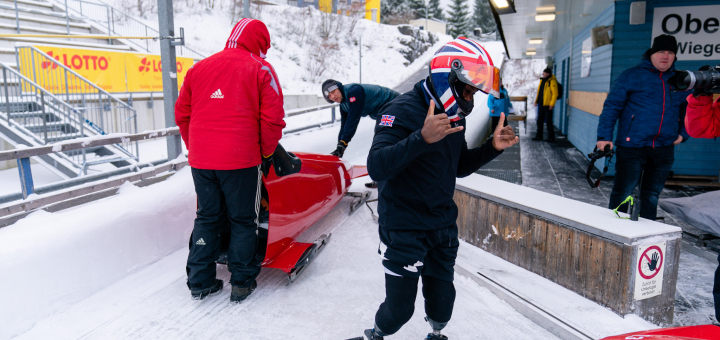 British Para Bobsleigh star Corie Mapp's incredible career on and off the ice will feature a new chapter next week when he releases his memoir.
One of the leading figures in Para Bob for the last six years, Mapp is an overall World Cup winner, European Champion and World Championship silver medalist with more than half a century of international appearances to his name.
The 42-year-old is again one of the leading contenders for global success this coming season, with his opening race scheduled for November 22nd in Lake Placid in the United States of America.
His book, which is entitled Black Ice and will be published on October 14th, chronicles his remarkable journey from growing up in Barbados, to serving in the senior regiment of the Household Calvary and suffering life changing injuries while on duty in Afghanistan in 2010. It features his thoughts on how bobsleigh gave him a new focus as he continued his recovery from his double leg amputation and it was penned with the aim of inspiring others to follow their dreams.
'If this book convinces just one black Barbadian kid with no qualifications to follow their dream, no matter the obstacles, then I will have succeeded,' said Mapp, who joined Wiltshire Police as a fulltime Police Community Support Officer in 2020 and is hoping to become a regular policeman in 2022.
Co-written by military historian and author Christopher Joll, the book will be officially launched with a press event at the Household Cavalry Mounted Regiment's Hyde Park Barracks in London but signed copies are already available direct from the publishers at a price of £15.00 by logging on to: www.nineelmsbooks.co.uk, then going to the Black Ice page.
Corie Mapp has won 27 medals for Great Britain