IBSF confirm competition calendar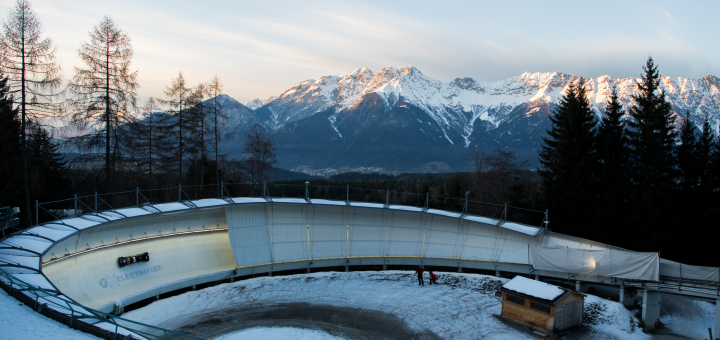 This season's World Cup bobsleigh and skeleton season will go ahead in full but the circuit will not travel to North America.
The top-level series will kick off in mid-late November and finish in late March, with all but one of the eight-race series taking place in Europe.
Changes have also been made to the other circuits although, again, all are scheduled to go ahead as things stand.
"Due to travel restrictions caused by the COVID19 pandemic and to protect the health of athletes and organisers, adjustments were necessary in all race series. Amongst other measures, double races will be held at many venues in order to minimise travel," read a statement released by the IBSF alongside the race calendar.
"Flexibility will be key for all stakeholders as our environment is changing constantly during these challenging times," added IBSF Secretary General, Heike Größwang.
"We want to thank all race organizers and their teams worldwide for the open discussion during the last weeks, demonstrating their support and engagement in order to be able to host events." 
The World Cup series starts with back-to-back races in Sigulda, Latvia and is followed by another double header in Igls, Austria in December.
The calendar then reverts to single races, with Winterberg, St Moritz and Konigssee all hosting events on successive weekends in January. 
The circuit takes a break for the World Championships (which were switched from Lake Placid to Altenberg earlier today) before heading to Beijing, China - the venue of the next Olympic Winter Games - for the season finale.
The World Cup season starts in Sigulda in November
The other competitions will take place as follows:
The Europa Cup Bobsleigh starts in Winterberg at the beginning of December, with further races in December and January in Sigulda, Altenberg and Igls, as well as the final race at Konigssee in mid-February


The Europa Cup Skeleton competition kicks off in Winterberg at the end of November and then stops over in Konigssee, Sigulda, Altenberg and Igls until the end of January


The Intercontinental Cup - a skeleton only circuit - takes place in December and January, with double races in Königssee, PyeongChang and Igls


The North American Cup will feature double events in January, with the venues yet to be announced


The Women's Monobob World Series will go on tour with the World Cup, the Europa Cup Bobsleigh and the North American Cup, beginning with the World Cup opener in Sigulda and concluding on the same circuit in China in March 


Junior World Championships are scheduled for St. Moritz in late January, as was originally planned


The calendar for the Para-Sport World Cup and Para-Sport World Championships will be announced shortly