Hall & Gleeson raring to go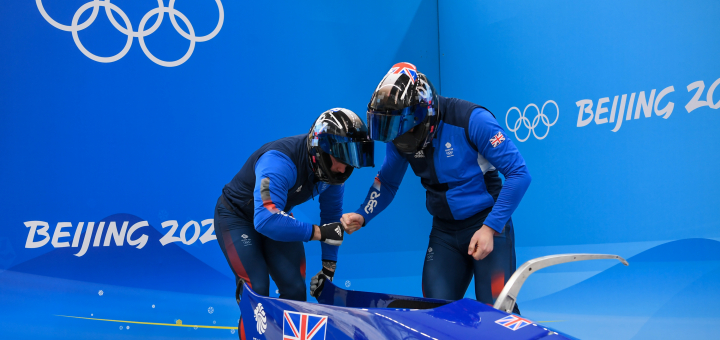 Brad Hall and Nick Gleeson are confident that four years of hard work will bring their reward when they take to the ice in the 2-man bobsleigh at the Olympic Winter Games in Beijing on Monday afternoon.
Having lost funding at the end of the last Olympic quad, Hall, Gleeson and their team-mates haven't had an easy path to the Games but their recent results make light of those extra pressures that come with having to also concentrate on aspects of the sport away from pure performance.
Hall's 2-man and 4-man teams won a staggering six World Cup medals (five silver and one bronze) this season, plus another silver at the Olympic Test Event on their only previous visit to the Beijing track back in October.
Hopes are high of continuing that success here in China this week, starting with today's 2-man before Taylor Lawrence and Greg Cackett join the 4-man team next Saturday and Sunday.
"Everything that we have gone through to get here - individually and as a team - you are going to see it all on race day," said Gleeson.
You are going to see it all - all the hard work, hardships, literally everything - you're going to see it all at the bottom of the track with Brad putting on a show.
"The mood's pretty good," added Hall.  
"I have been trying out new lines and trying to find the best way down the track - that's my part of the job. The guys are in very good shape. They've been training really hard and they've hit some PBs down in the gym. 
We're feeling good and feeling confident, especially after winning medals during the World Cup season. We can't wait to get started.
Today's 2-man race begins at 12.05pm GMT, with Run 2 starting at 1.40pm. Runs 3 and 4 take place at 12.15pm and 1.50pm tomorrow.