Mapp maintains third place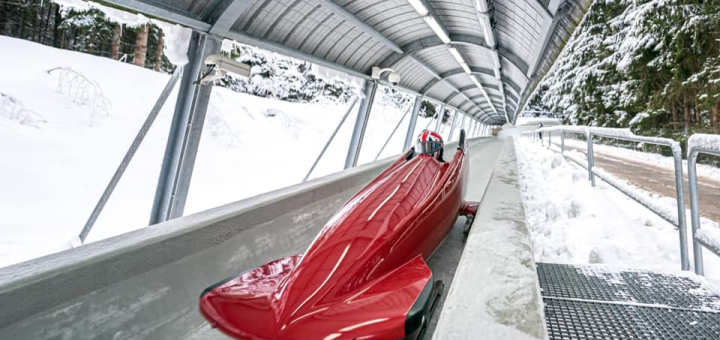 Great Britain's Corie Mapp maintained third spot in the Para Bobsleigh World Cup rankings after winning silver in one of three back-to-back races in Igls on Thursday, Friday and Saturday.
Having started the season with silver in Lake Placid in November, Mapp matched that feat in the fourth race of the season in Austria as he claimed the 24th medal of his World Cup career to date.
The 43-year-old finished 0.24 seconds behind Switzerland's Jonas Frie and 0.26 seconds clear of Spaniard Israel Blanco, who took bronze. 
Mapp, a Lance Corporal who lost both legs while serving in Afghanistan 12 years ago, went on to finish fifth and seventh in the two races that followed at the same track 24 and 48 hours later.
Frei took top spot in all three races to move to the head of the world rankings with two races left at his home track of St Moritz this coming Thursday and Friday.
America's Robert Balk currently sits second in the standings, 48 points ahead of Mapp, with 225 points available for a race win.
Saturday's race in Switzerland doubles as the European Championships, with those results calculated once the results of all non-Europeans have been removed from the final list.
After the World Cup season concludes, Mapp moves on to the World Championships in Lillehammer on February 26th and 27th. 
"We're leaving Igls with a silver, top 5 and a 7th. I'm gutted, but I'm still top 3 in the world," said Mapp, who heads to every race with high expectations.
"Massive thanks to everyone who sent me messages of encouragement, I really loved and appreciate it. 
We head to St Moritz with 2 races to go in the World Cup and the World Championships in Norway to come. The old saying comes to mind - if it was easy everyone would do it.
"I'll keep working hard and striving to be better in all things. 
"The competition is high and the feeling here is good."