Triple triumph for Tarbit & Stoecker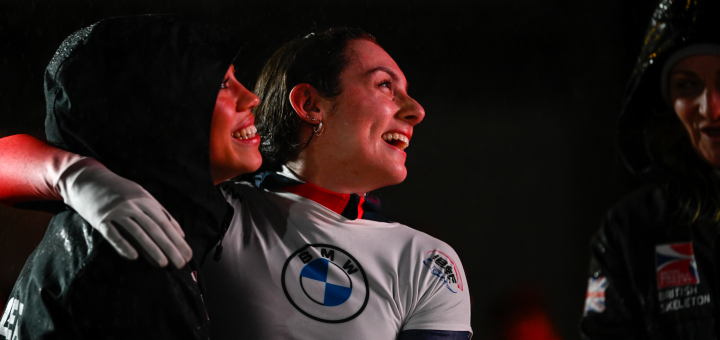 Freya Tarbit and Tabby Stoecker won overall Europa Cup Skeleton gold and silver for Great Britain as they finished second and first in Friday's final race of the season.
Stoecker made it back-to-back wins in Igls having finished joint first on Thursday, while Tarbit moved up a spot to take silver after winning bronze in the first race in Austria.
Today's race also doubled as the Junior European Championships, meaning that Stoecker is now the U23 European Champion and Tarbit the silver medalist.
Tarbit finished the overall season 15 points ahead of her team mate having never been outside the medals in her six EC races. The 22-year-old from Derbyshire won the opening race in Lillehammer in November plus three silver and two bronze medals to top the standings despite missing two of the eight events. She follows the likes of Amelia Coltman, Brogan Crowley and double Olympic Champion Lizzy Yarnold in talking the overall EC title. 
Stoecker, who is also 22, won two gold, a silver and a bronze and was fourth and fifth across the six races she competed in. 
The pair also medalled at January's Junior World Championships in Winterberg when Stoecker claimed silver and Tarbit bronze.
Issy Fassnidge also secured a medal for Great Britain today, winning bronze in the U20 European Championships. The 19-year-old finished ninth in the EC race but made the podium for the sport's youngest continental sliders in what was just her second international competition.
In the men's event, Patrick Atkin finished fifth and Kane Densley 10th in a field 29.
Atkin let at the halfway but wasn't able to hold on to a medal spot as Germany's Stefan Rottig told gold. Atkin did make the wider podium, however, as he recorded a personal best across his 16-race career so far.