Deas ready to reignite Altenberg love affair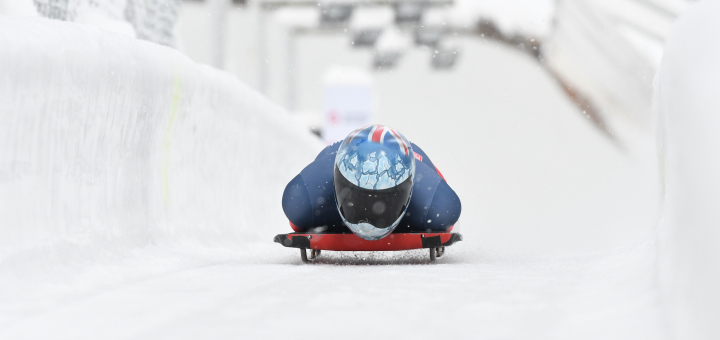 Laura Deas heads into Thursday's first two heats of World Championship action in Altenberg ready to 'right the wrongs' of last year's global showpiece at the same venue.
Deas finished 19th 12 months ago but she insists she's in a good place to improve on that showing this time around.
The Olympic bronze medalist won her maiden World Cup race here in November 2015 and has been sixth, eighth and eighth in the three World Cups that have followed on a track that she still has plenty of time for, despite last season's frustrations.
"Although last year's Worlds here ended up being really disappointing for me, it hasn't really changed how I feel about the track - I still love it," said Deas. 
"Winning here is one of my favourite memories in the sport. Because of that, it's a track that I've got really positive associations with. 
I still think it's a brilliant technical challenge and there's obviously a physical challenge in the long push element of it.
"I think it's a really good track to host a World Championships on because it's somewhere that's really difficult to be consistent over four heats. I'm really looking forward to that challenge and trying to right the wrongs of last year. I'm feeling good about it." 
Laura Deas is all set for another race day in Altenberg
Part of the reason Deas is, as she puts it, 'feeling good' about the four-heat showpiece is that she's been able to spend time this season improving as a slider - something that's usually pretty difficult to do in a packed World Cup season.
The suspension of ranking points as a result of the global pandemic has meant the 32-year-old hasn't featured in all eight top-tier races this season and, on the six occasions that she has competed, getting a good result hasn't been her sole focus.
"One of the biggest things I wanted to do this season was devote a bit of time to skill development rather than just racing," added Deas, for whom this week marks her sixth appearance at a World Championships since her debut in Winterberg in 2015. 
Normally, once you get into the World Cup season, because everything is geared towards short-term performance, you don't really have a lot of time to develop your skills. It's difficult to think about anything other than the race that's in front of you.  
"I've wanted to focus on developing my skills for a number of years and this year's presented a unique opportunity to put that into place. It's laid a lot of really useful groundwork for next season and I'm looking forward to this week." 
Race schedule
Thurs 11 Feb
Women's Skeleton (Heat 1 & 2) 8am
Men's Skeleton (Heat 1 & 2) 12pm
Fri 12 Feb
Women's Skeleton (Heat 3 & 4) 8am
Men's Skeleton (Heat 3 & 4) 12pm
Sat 13 Feb
Skeleton Mixed Team Competition 8am
Women's monobob (Heat 1 & 2) 10.30am
Men's 4-man bobsleigh (Heat 1 & 2) 2.45pm
Sun 14 Feb
Women's monobob (Heat 3 & 4) 8am
Men's 4-man bobsleigh (Heat 3 & 4) 2pm
You can watch all the World Championship racing via the International Bobsleigh & Skeleton Federation website and on their YouTube channel.
We'll provide updates from the races via our own social media channels and we'll post a round up of results once they've come in.