Day one done for McNeill & Douglas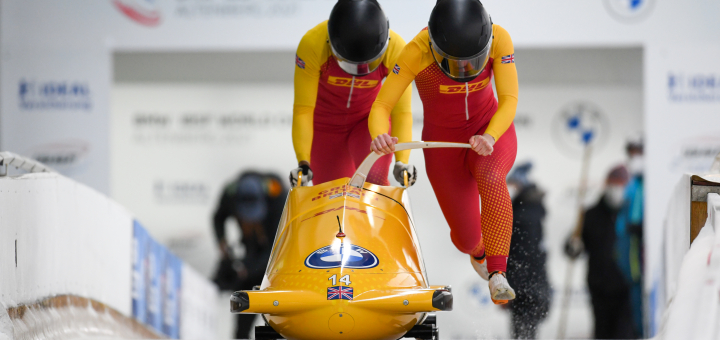 Mica McNeill sits 18th at the halfway stage of the women's bobsleigh World Championships after a tough day in Altenberg.
McNeill and Montell Douglas clocked a combined time of 1 minute 55.12 seconds over the first two heats of the competition, with the final two runs scheduled for Saturday afternoon.
After registering an opening run time of 57.68 seconds, the British pair went almost a quarter of a second quicker in Run 2 but weren't able to improve on their overall position as the sleds immediately above them also went faster second time around.
Double Olympic gold medalist Kaillie Humphries leads the way with Lolo Jones in a time of 1 minute 52.94 seconds, with Germany's Kim Kalicki and European Champion Laura Nolte occupying the other medal positions. America's Elena Meyers Taylor sits fourth, almost half a second back but two tenths ahead of newly crowned overall World Cup winner Katrina Beierl of Austria in fifth.
The race concludes from 1.30pm GMT on Saturday, with the first two heats of the 2-man bobsleigh taking place before that at 9am. 
You can watch all the World Championship racing via the International Bobsleigh & Skeleton Federation website and on their YouTube channel.
We'll provide updates from the races via our own social media channels and we'll post a round up of results once they've come in.