GB Skeleton seek Performance Engineer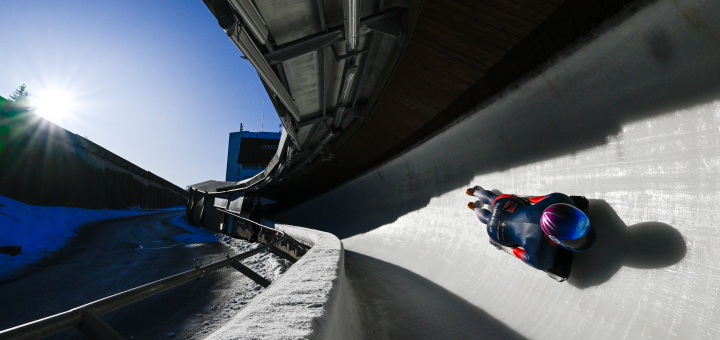 The BBSA and UK Sports Institute (UKSI) are recruiting a Performance Engineer to work with the British Skeleton programme on the journey to the Milan Cortina Olympic Winter Games.
Following a hugely successful season which featured no fewer than 57 medals, including 13 on the World Cup circuit and three at the World Championships, British Skeleton are now seeking an engineer with leadership and project management skills to optimise their current equipment and develop future technology.
Based in Bath, the successful candidate will travel the world with the team and play a significant role in their success at the very highest level.
Responsibilities will include collection and analysis of performance data to develop on and off-ice racing equipment; control of production and drawings for all parts and assemblies; and support for all our research and innovation projects and partners.
Applicants will work closely with athletes and coaches alike and must be confident communicating technical information in a manner understood by non-engineering team mates and posses excellent interpersonal skills to excel in a close-knit working environment.
For a full job description and to apply, please click here to visit the UKSI jobs portal.
The closing date for applications is Friday, July 21st.
Did you know?
British Skeleton won World Championship and European Championship gold; overall World Cup silver and bronze; Junior World Championship silver and bronze; and Junior European Championship gold, silver and bronze in the 2022/23 season 
No nation has won more Olympic skeleton medals than Great Britain, with nine in total across eight Games
Athletes experience up to 5Gs of force and top speeds of over 90mph
Along with the start and the drive, optimising equipment plays an important role in the chances of success
The 2023/24 season sees competitions take place in Europe, Asia and North America, with the World Cup opener in Beijing, China and the World Championships scheduled for Winterberg in Germany