Young stars take steps towards Olympics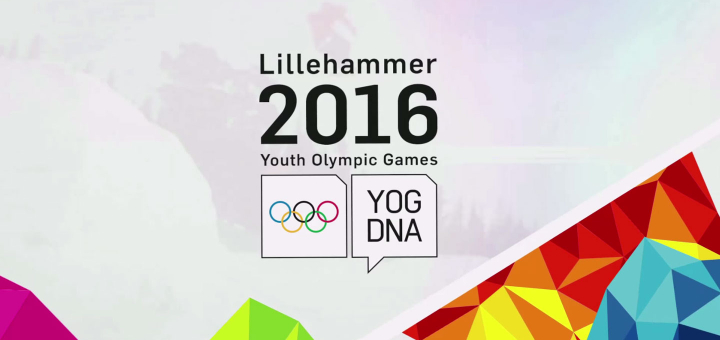 Great Britain Bobsleigh have today named the six athletes who will take the next steps to fulfilling their dream of representing their country in the mono-bob competition at the 2016 Youth Winter Olympics in Lillehammer.
Adam Hames, Ed Himbury and George Johnston will take part in the qualification process for the male squad (with Ben Lynch a non-travelling reserve), while Annabel Chaffey, Aimee Davey and Kelsea Purchall still have high hopes of representing GB in the women's competition in Norway.
Britain won a silver medal courtesy of Mica McNeil and Jazmin Sayers in the women's event at the inaugural competition in Innsbruck in 2012 and, with Chaffey the junior women's world number one and Purchall and Johnston number two in their respective rankings, there are high hopes for more success this season.
"We have selected a very strong squad and I am confident that we will be challenging for medals in Lillehammer," said Great Britain Bobsleigh Performance Director, Gary Anderson.
"This group of athletes have worked incredibly hard to earn selection for the biggest event in youth winter sports and we are all looking forward to seeing them succeed on the world stage.
They have shown how talented, dedicated and determined they are and I know they will do themselves, their coaches and their country proud.
"We are very keen to build on our history of success in the Youth Olympics and I see no reason why this group of young men and women cannot do just that."
The squad have just experienced the Lillehammer track first hand, having travelled north for a week-long training camp that also included a national selection race.
And that time on the ice could be vital come February according to Youth Olympic Team Leader Lee Johnston, himself a former Olympian with 20 years' of experience in the sport.
"It is a major bonus to be able to spend time sliding on the very track where we hope to be competing for medals in four months' time. Ice time is paramount and the athletes will have learnt so much from the experience," added Johnston.
"The squad completed over 100 runs in Lillehammer and the bank of knowledge - and confidence - they will have gained is immeasurable.
We have the talent in both squads to be pushing for podium places and we are hopeful that we can better the silver medal we won in Austria three-and-a-half years ago.
"Both our pilots from the last Youth Olympics have graduated to the senior squad and I expect to see similar progression from our current crop of young stars."
The Youth Winter Olympic Games takes place in Lillehammer, Norway between February 12 and 21, 2016.