UK Sport announce funding changes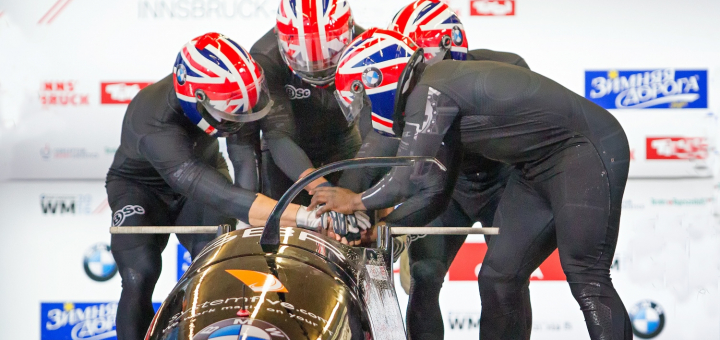 Great Britain Bobsleigh are determined to carry on the momentum they have generated in recent seasons after the announcement of today's UK Sport investment review.
The GB Bobsleigh programme is one of five sports to have received an increase in funding at the second annual investment review for winter sports in the PyeongChang investment cycle, with Curling, Figure Skating, Short Track Speed Skating and Para Ski and Snowboard the others.
GB Skeleton have maintained their level of funding, as have Ski and Snowboard, while no further investment will be made in Wheelchair Curling.
"This award allows us to carry on the momentum that we have built over the last six years as we look ahead to the next Winter Olympic Games in South Korea in 20 months' time," said GB Bobsleigh Performance Director, Gary Anderson.
"We are confident that we are on the right track to do the nation proud in PyeongChang and we are very grateful to UK Sport and the National Lottery for their continued support on that journey.
"Our coaches, athletes and management team will continue to do everything we can to maintain our trajectory and we look forward to the season ahead."
The annual investment review process takes into consideration each sport's performance against targets over the past year, as well as the governance of the sport.
Sports are invited to discuss the annual investment review with a UK Sport panel where appropriate, which also includes independent scrutiny. Recommendations by the panel are taken to an internal investment board, but must ultimately be ratified by the Board of UK Sport, who met yesterday and approved the recommendations in full.
"While Bobsleigh, Short Track and Para Ski and Snowboard had a good 2015/16 season, there were some mixed results across the rest of our funded winter sports. Through the annual investment review process we have identified ways to protect and enhance medal potential at PyeongChang 2018 and invested accordingly," said UK Sport Director of Performance, Simon Timson.
"We continue to aspire and strive toward another record breaking Games in PyeongChang." 
Full details of the UK Sport funding review can be found here