Trio to make World Cup debuts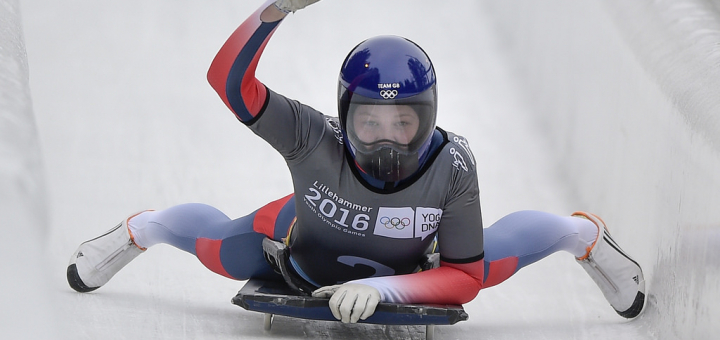 Great Britain Skeleton trio Ashleigh Pittaway, Jerry Rice and Jack Thomas will make their World Cup debuts in Koenigssee this week.
All three sliders step up to the top circuit for the final World Cup race of the season after they joined Donna Creighton, Laura Deas and Dom Parsons in Germany.
Pittaway won Youth Olympic gold in Lillehammer last weekend, while Rice and Thomas excelled on the Europa Cup last season, with Rice stepping up to feature in the Intercontinental Cup this term.
"It's a good opportunity for these three sliders to experience the top table of the sport," said GB Skeleton Performance Advisor, Andi Schmid.
"Ashleigh did brilliantly to win the Youth Olympic title last week and she has shown she has the potential to have a long and successful career in skeleton.
"She is only 15, but Ashleigh has already done well against senior athletes on the Europa Cup and Intercontinental Cup circuits and this is another step forward in her development.
Ashleigh's journey will be a gradual one, though, and there is no pressure whatsoever on her this weekend - we just want her to go out there and enjoy the experience.
"Both Jack and Jerry deserve their chance to slide in a World Cup race and this is a good opportunity for them to show us that they are capable of taking the next step in their careers. They have demonstrated their abilities on the other circuits but this will be a new experience for them and one from which we are sure they will learn a lot."
Deas arrives in Koenigssee ranked No4 in the World Cup standings and within 25 points of the overall bronze medal, while fellow Brits Parsons and Creighton are fifth and 12th respectively.
The women's skeleton takes place this Friday from 11.30am GMT, with the men's race following on Saturday at 10am.
You can watch the action live via the official International Bobsleigh & Skeleton Federation website, www.ibsf.org