Thursday's bobsleigh & skeleton round up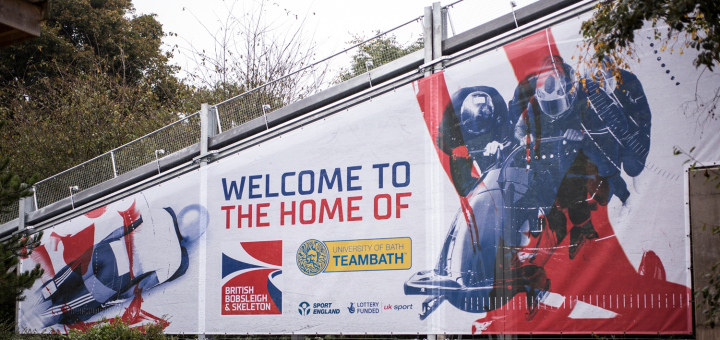 Another busy weekend of bobsleigh and skeleton action kicked off on Thursday with a superb bronze medal, a brace of fine fifth-place finishes and two near top 10 places among a massive field.
Young skeleton star Ashleigh Pittaway led the way for Great Britain with a first senior podium in just her third adult race as she bagged bronze in the European Cup event in Konigssee.
The 15-year-old won all four of her Youth Olympics qualifying races recently to establish herself as the No1 girl in the world and she wasted no time in showing her talent on the senior circuit in her native Germany.
Pittaway was the only slider to prevent a German clean sweep of the medals as she finished in a time of 1 minute 46:64 seconds, just 14 hundredths off silver and almost half a second ahead of her fourth-placed rival.
Fellow GB Skeleton slider Jack Thomas came close to matching Pittaway's feat as he claimed a first wider podium finish of the season with a strong display in the men's EC competition on the same track.
Thomas' time was only bettered by German athletes in their own back yard as he clocked 1 minute 44:19 seconds for his best result of the season so far.
And his fifth-place effort was mirrored by Mica McNeil and Natalaie DeRatt on the women's EC Bobsleigh circuit over in Igls, Austria as the British pair produced an impressive showing amongst a fiercely competitive field led by double World Champion Elana Meyers Taylor.
McNeil continued her preparations for next week's World Junior Championships with two near identical runs for her second-highest placing of the campaign following las week's fourth in Konigssee.
On the men's EC circuit, Bruce Tasker and Tremayne Gilling were 11th and Ben Simons and Mark Lewis-Francis 12th out of a massive 43 sled field featuring the likes of Olympic medalist Beat Hefti and Germany's unbeaten Johannes Lochner, who has won all six races in 2015/16.
Olly Biddulph and James Hedger and Brad Hall and Justin Oro-Campos placed 22nd and 29th respectively in the same race.
"I'm delighted with Mica and Natalie's result in Igls," said GB Bobsleigh Performance Director Gary Anderson.
"We've used this week as preparation for Mica racing at the Junior World Championships next week and this result will have given her a real confidence boost heading to Winterberg. They were up against the likes of Olympic silver medalist Elana Meyers Taylor and some tough German and Russian sleds and they did themselves proud.
They were very pleasing results for Bruce and Ben as well: they raced against a huge field and a number of vastly experienced pilots so to finish just outside the top 10 is a superb effort.
"Our Accelerated Driver Programme (ADP) pilots are getting better all the time and they're gaining an invaluable amount of experience on the European circuit. The ADP is a big focus for us this season and it's great to see the progress that is being made by Ben, Brad and Bruce."