Teamwork key for GB Skeleton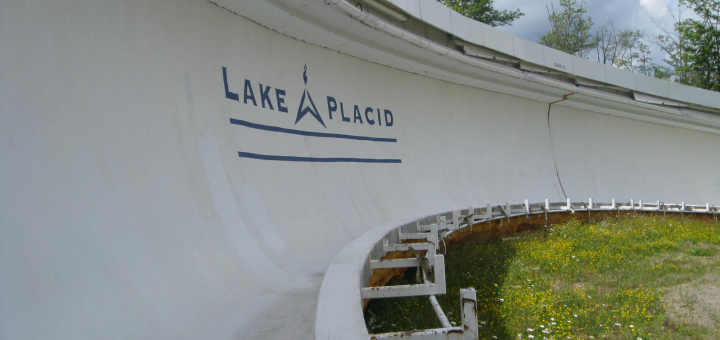 It may be an individual sport but teamwork is set to play its part in GB Skeleton success in Lake Placid this weekend.
The second race of the World Cup season sees four British sliders in action, with Dom Parsons and Jack Thomas going in the men's event on Friday at 1.45pm GMT, before Laura Deas and Lizzy Yarnold follow suit in the women's competition almost exactly 24 hours later.
And, while each of the sliders will be on their own for the minute or so that it takes to slide the Placid track from top to bottom, Thomas and Head Ice Coach Eric Bernotas have praised the united outlook out in New York State.
"Support is key," said Bernotas, a three-times medalist at World Championship level.
"We keep each other in check and we make sure we all stay focussed on what we need to do, regardless of the distractions that may be out there.
This is our work, so that support is really important.
"And we've been working well together on the track as well. What the athletes need to execute on the sled is theirs but they are sharing information and supporting each other in a really strong way. That can help someone get a better understanding of what is going on.
"No two lines are the same - they are always slightly different in terms of the situation - but the more the guys can bounce ideas off one another, the more they can understand it for themselves.
"It's been a strong team ethic here and that's been the biggest aspect of everything that we've been doing. Our 'hashtag' has been 'teamwork to the podium'."
Those sentiments were echoed by 26-year-old Thomas, who is all set for his third World Cup race having first represented the country on the top tier in the final race of last season.
"It's an individual sport but me and Laura Deas in particular have spoken quite a lot about certain sections of the track," said Thomas.
"Deas could do something that I hadn't actually thought about, and vice versa. We're on the same sleds as well so that makes it easier to understand how it will feel and how certain things would affect us on the ice."
Thomas has spent much of his skeleton career on the European Cup circuit having joined the set up through the Power2Podium programme in 2011 but he insists the step up to elite level is one which he is relishing.
"I don't feel like I've gone into my shell at all," added the former sprinter, who finished 25th in the opening race of the World Cup campaign a fortnight ago.
"The first race of the season didn't go to plan and that was frustrating because I know I'm better than that. I feel like I belong here and I know I can perform against the best. Racing World Cup the season before the Olympics was always my goal.
There's no difference in the actual sliding: sliding is sliding, regardless of where you are doing it. It's interesting to see what other people are doing, though.
"It was a bit of a shock in the last race of last season going straight from EC to the Konigssee World Cup - the cameras were there and lots of people you see on TV, but it's the same sort of atmosphere in the changing room here as there is for an EC race.
"The only difference is that there's a lot of cameras and I'm racing against the best in the world. I still go through exactly the same processes that I've always gone, through, and it's great to have the best in the world there so that I can chase them."
WORLD CUP RACE 2: LAKE PLACID, USA
Skeleton race times (all times are GMT)
Fri 16 Dec
Men's Skeleton 1.45pm
Sat 17 Dec
Women's Skeleton 1.30pm
The action will be live on the International Bobsleigh & Skeleton Federation website and via their You Tube channel
You can also receive regular updates via our social media channels: @the_bbsa on Twitter and BritishBobsleighandSkeleton on Facebook