Season's best & more junior joy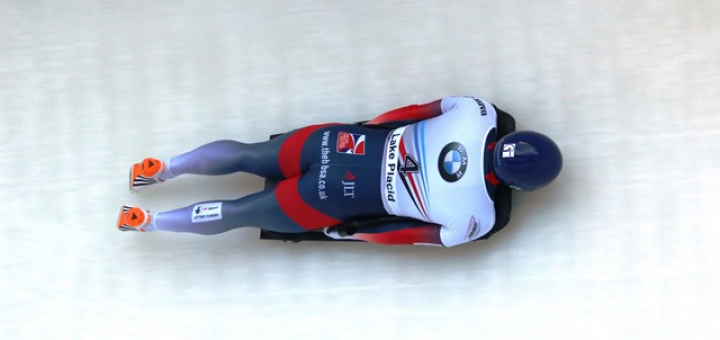 Dom Parsons recorded his best result of the season as he finished sixth in Saturday's World Cup Skeleton in Whistler, Canada, while Ashleigh Pittaway and the GB Bobsleigh 4-man crew impressed at the Junior World Championships in Winterberg.
Parsons had come seventh on no fewer than three occasions in the five previous races this term but he went one better in Whistler to prove that a wider podium spot is well within his grasp at next month's World Championships.
The 27-year-old was eighth at the end of the first run but went a quarter of a second quicker in Run 2 to claim his highest placing since finishing fourth in St Moritz exactly a year ago.
Parsons completed the race in a time of 1 minute 46.06 seconds after runs of 53.15 and 52.91 in British Columbia as he finished eight tenths of a second outside the medals.
Latvia's double World Champion Martins Dukurs dominated the race yet again as he won for the sixth time in as many events despite the fact that his brother, Tomass, broke the track record he had set in Run 1 with a blistering time of 52.11 in Run 2.
Tomass took silver and Sungbin Yun bronze, with America's Matthew Antoine and home slider Dave Greszcyzyszyn the only other athletes above Parsons.
The result means Great Britain's No1 is now sixth in the official World Rankings, 80 points clear of Michael Zachrau in seventh and 24 behind Antoine in fifth.
Earlier on in the day, Parsons' GB Skeleton team mate Ashleigh Pittaway continued her superb start to her international career by finishing ninth in a field of 23 at her first Junior World's.
Ashleigh Pittaway performed superbly in her first Junior World Championships
Pittaway won all four of her Youth Olympic qualifying races and secured a senior European Cup medal in Igls last week and she again did herself and her country proud with another fine display.
The 15-year-old was up against athletes up to 10 years her senior, with the eight athletes who finished above her being 22, 22, 19, 23, 21, 20, 21 and 18, and GB Skeleton's Head of Performance, Danny Holdcroft, was delighted with the maturity Pittaway showed at her first major international competition.
"We're very pleased with Ashleigh's performance and the result," said Holdcroft.
Ashleigh is just 15 years old and has a long career ahead of her. This time is about developing, learning and having fun sliding.
"As a programme, that is our priority ahead of placing any expectations upon her. Results will be what they will be."
Also at the Junior World's, GB's 4-man bobsleigh crew of Olly Biddulph, Justin Oro-Campos, Ashley Watson and Judah Simpson impressed among a packed line up as they brought the Championships to a close with a seventh-place finish.
Biddulph and his crew were half a second from a medal for his highest placed finish in three seasons of competing at the JWC. European Cup leader Johannes Locher added 4-man gold to the 2-man title he won on Friday.