Young Brits selected for Youth Olympics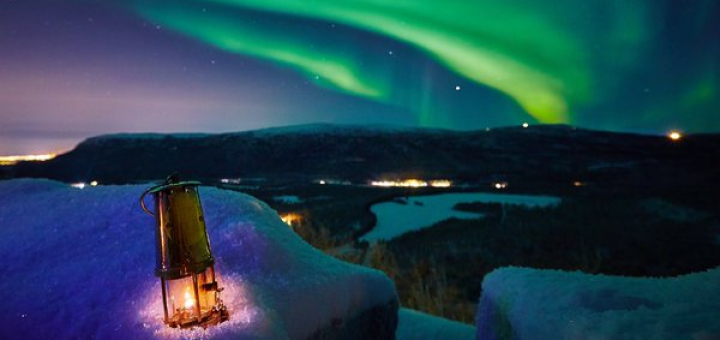 The British Olympic Association (BOA) has today announced the 16 athletes selected to represent Team GB at next month's Lillehammer 2016 Winter Youth Olympic Games (YOG), with four bobsledders and a skeleton star among them.
Lillehammer 2016, which runs from the February 12-21, will see around 1,100 of the world's best young athletes descend on Norway to compete in 70 events during 10 days of winter sport action.
Team GB's delegation will feature in seven of the 15 disciplines that make up the sporting programme; alpine skiing, bobsleigh, curling, freestyle skiing, ice hockey skills challenge, luge and skeleton.
The team includes four bobsleigh athletes - Annabel Chaffey, Aimee Davey, George Johnston and Kelsea Purchall - who will compete in the first ever monobob event in an Olympic programme, with each of the four having stepped onto the podium during qualification for Lillehammer 2016.
Ashleigh Pittaway will look to continue her good form in the skeleton after winning four of the qualification races for the Games, while Lucas Gebuaer-Barrett will be the first luge athlete to compete for Team GB since the Vancouver 2010 Olympic Winter Games.
Four curlers are set to compete across the mixed team and mixed pairs events, Verity Lewis will put her ice hockey talents to the test in the skills event and five skiers will take on the world's finest across alpine, slopestyle, halfpipe and ski cross.
Lillehammer 2016 is the fourth ever edition of YOG, which started with Singapore 2010, and will be the second winter Games following Innsbruck 2012.
The Games will also look to offer a wider experience for the athletes, with the youth culture and learning festival 'Sjoggfest' running as part of Lillehammer 2016 with over 150 workshops and activities to get involved in.
Team GB at Lillehammer 2016
Yasmin Cooper Alpine Skiing 17 years old Chichester
Iain Innes Alpine Skiing 17 Edinburgh
George Johnston Bobsleigh 17 Taunton
Annabel Chaffey Bobsleigh 16 Newbury
Aimee Davey Bobsleigh 17 Chard
Kelsea Purchall Bobsleigh 15 Exeter
Ross Whyte Curling 16 Dumfries
Amy Bryce Curling 17 Kelso
Callum Kinnear Curling 15 Perth
Mili Smith Curling 17 Perth
Isobel Brown Freestyle Ski Cross 16 Ashbourne
Cal Sandieson Freestyle Skiing Slopestyle 17 Glasgow
Madison Rowlands Freestyle Skiing Slopestyle, Halfpipe 17 Maidstone
Verity Lewis Ice Hockey Skills Challenge 16 Twyford
Lucas Gebauer -Barrett Luge 17 Tunbridge Wells
Ashleigh Pittaway Skeleton 15 Munich
"It's really exciting to announce the team and in just a few days' time we'll be gathering together to kit the team out and to assemble for the first time before flying out to Norway," said Chef de Mission Adam Pengilly. 
"This will no doubt be the pinnacle of these athletes' careers so far and we want the Youth Olympic Games to be part of a journey to help with their development both as competitors but also as people.
"Lillehammer 2016 will be about them gaining the experience of being part of an Olympic environment as well as delivering the best possible performance that they can.
"We've got a great mix of sports and we're represented in seven of the 15 disciplines, with quite a small delegation. I'm sure we're going to see some exciting things from these young athletes in Norway and beyond."