Pre-season camp is key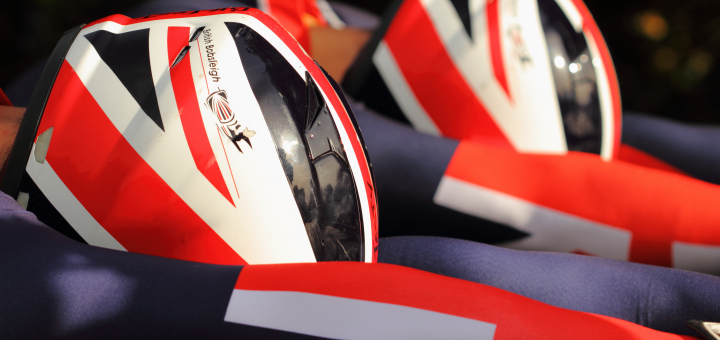 British Bobsleigh continue their pre-season preparations with a seven-day camp at Loughborough University next week.
Performance Director Gary Anderson and his coaches will outline the route to the next Winter Olympics in PyeongChang in 2018, as well as what's needed to succeed across the World Championships, World Cup, Europa Cup and North Americas Cup in the coming months.
And even though the time to test themselves on the ice in international competition is still six months away, Anderson admits it's an important milestone moving forward.
"We have a detailed programme set up for the summer but what we have to ensure is that we treat each of our athletes as individuals because they have all followed different competition programmes through the winter," said Anderson.
"We've got quite a late start to the season - we don't compete until the end of November - but we have to manage their return to pre-season training effectively to make sure we maximise their potential for when they compete again.
"If we don't get this right, we could find that our athletes are training very, very hard during the summer and then coming up a little bit short when we need to be at our peak at the World Championships in Igls in February.
"We've got our first pre-season training camp coming up at Loughborough University on May 18. That's an introduction for everyone for the next three years of the Olympic cycle. We'll have all the medical screening and the athletes will know exactly where they are going to be at any one time.
"We've also got several international camps planned ahead of the start of the season. We're looking at using Switzerland and Latvia, with our final push testing likely to be in Sigulda in Latvia around October time."
As for the plans once the season officially gets underway in the winter, Anderson and his team are working on the schedule as we speak.
The ultimate aim for the season is to push for a podium place in Igls, with Anderson also determined to see as many of his athletes as possible competing at the global gathering in Austria.
"Our performance group are currently planning the competition season. We've had the international calendar released and we're looking at how we can maximise the points we can score on the FIBT calendar," added Anderson.
"Crew selections for the first part of the season will be made in October. Up until Christmas or early January we will be formulating our World Championship criteria. We want to qualify the maximise number of sleds we have in the championships and then we want to make sure we have the crews in those sleds to give Great Britain the best chance of a medal."