Parsons inspired by big occasion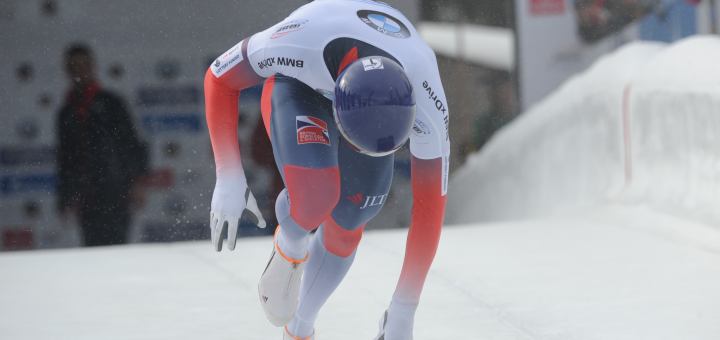 The big stage: it either intimidates you or inspires you. For Dom Parsons, it is the latter.
Parsons, Great Britain's leading male skeleton slider, insists he is relishing the added anticipation surrounding Thursday's first two heats of the World Championships.
The larger crowds, the noisier atmosphere, the wider interest and the extra pressure all excite the 28-year-old PHD student and he is genuinely looking forward to taking to the ice at 8.20am tomorrow.
"I get more excited for the bigger races and that tends to help in terms of performance," said Parsons, who will be joined by fellow Brit David Swift in the men's field.
"There's more anticipation surrounding the bigger events like the World Championships and the Olympics. And the people you're racing against seem to be a bit more nervous as well and I feed off their nervous energy. For me, it's about feeling excited rather than worrying about anything negative.
"Experience helps, but so does knowing that I thrive on this kind of occasion. My whole season has been in preparation for this race: this is the main event for this year and it's a big stepping stone towards the Olympics in 2018 as well."
Dom Parsons slides for GB on Thursday and Friday (c) Charlie Booker
The Olympic Games always feature highly in an athlete's planning and Parsons is clearly no different. Having been seventh at last year's Worlds in Winterberg, he has his sights on more progress here in Austria as the path to Pyeonchang gathers pace.
"The World Championships are always a stepping stone towards the next Olympic Games and, at every point in the four-year cycle, your mind is always on the next Olympics," added Parsons.
"My goal is to be on the podium in 2018. My development isn't necessary a linear process, though. There's the development of other athletes, as well as my improvement, so it won't always look like a gradual progression of results each year.
"But, although I know it's a tough target, I do want to be in contention here. My push isn't quite right on top of where I want it to be having had ankle surgery in the summer and this is a very push-dominant track so it's a tough ask but, if everything goes right, then it is possible."
You can watch Parsons and Swift slide live tomorrow from 8.15am GMT via BT Sport Europe and the BBC Red Button.