Parsons eighth in opener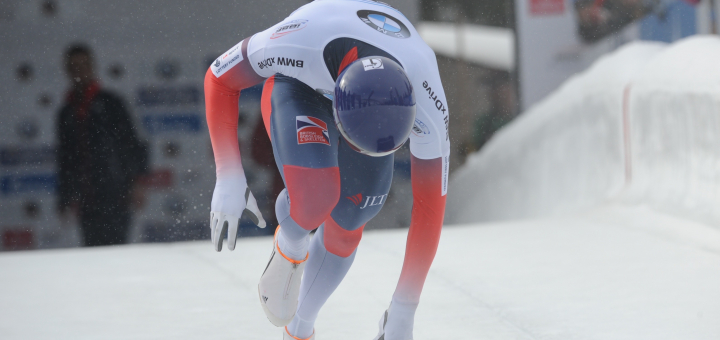 Dom Parsons started his new World Cup skeleton season with an eighth-place finish in Whistler on Saturday evening.
Parsons ended the first run in fifth place in a tightly bunched field but he fell away from the podium places in Run 2.
South Korea's World Championship silver medalist Sungbin Yun was the race winner in Whistler, with Russia's Alexander Tretiakov talking silver and America's Matt Antoine collecting the bronze.
Four-times World Champion Martins Dukurs was a surprise omission from the medals as he finished fourth despite having won seven of the eight World Cup races last season.
Parsons finished fifth in last season's overall World Cup rankings and was also fifth on his last international outing in Konigssee in February of this year and it looked as though he would match that feat this time around when he clocked 53.16 seconds first time down.
Unfortunately, fifth proved a little out of range this time as the likes of American Antoine surged up the rankings and Parsons produced a time of 53.50 for the 10th quickest in Run 2.
GB's second male slider, Jack Thomas, missed the cut for the second run after finishing 25th with a time of 54.66 at the one of the world's most difficult tracks.
Thomas produced the fifth best start time of 28 sleds in just his second World Cup race but he wasn't able to claim the spot in the top 20 he needed to reach Run 2.
Parsons and Thomas return to action in a fortnight's time when they compete in Lake Placid in New York State on Friday, December 17th at 8pm GMT.
World Cup (Whistler, Canada). Men: 1 S Yun (KOR) 1m 45.86s (52.84s & 53.02); 2 A Tretiakov (RUS) 1-45.98 (52.99 & 52.99); 3 M Antoine (USA) 1-46.22 (53.24 & 52.98); 8 D Parsons (GB) 1-46.66 (53.16 & 53.50); 25 J Thomas (GB) 1 Run (54.66)