Igls to host British Championships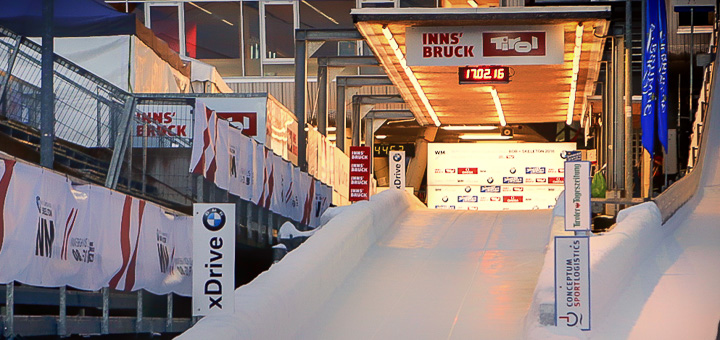 The British Championships will take place on Friday 25 and Saturday 26, November 2016 in Igls, Austria - the venue for last season's IBSF World Championships.
The 4-man bobsleigh will take centre stage on the Friday, with the men's and women's skeleton and the 2-man and 2-woman bobsleigh events scheduled for the Saturday, after five days' training that will commence on Monday 21 November.
The event will feature races in Veteran, Novice and Youth categories, as well as the Main Championships and Handicap competitions.
Competitors must hold a British passport; be members of the BBSA with a sliding licence; provide evidence of medical insurance; and not be registered with another National Governing Body. All entrants must have completed at least two qualification runs on the track without incident and be considered competent by the Race Juries.
The first national championships since the formation of the BBSA took place in Winterberg, Germany last season and we look forward to building on those foundations in Austria.
Laura Deas backed up her maiden World Cup win in Altenberg to take the honours in the Women's Skeleton, while Dom Parsons celebrated his fifth place finish in the overall World Cup standings by taking the Men's title ahead of David Swift and Jack Thomas.
In the 2-man Bobsleigh, GB1 pilot Lamin Deen teamed up with fellow World Championship and Winter Olympics athlete John Baines to take Gold, with Sarah Smith and Annabel Pearson matching that feat in the Women's event.
For full details, please click here British-Championships-16-17-Invitation.docx
For the training and race schedule, please click here British-Championships-16-17-Schedule.doc
To download the entry form, please click here British-Championships-16-17-Entry-Form.docx
The closing date for entries is midnight on Monday 14 November 2016.