Deas has sights set on success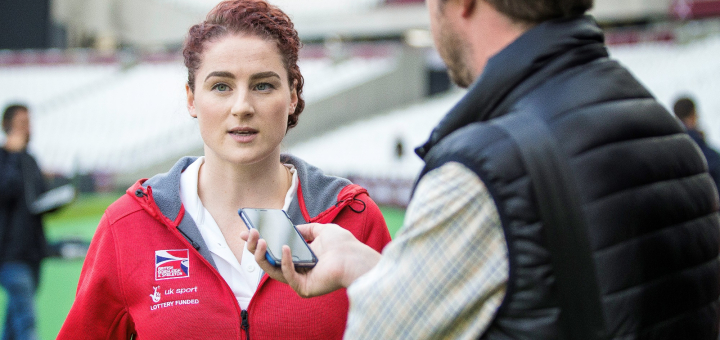 Laura Deas has her sights sets on podium places when the World Cup skeleton season gets underway in Whistler on December 2.
The 28-year-old claimed her maiden World Cup win in Altenberg in the opening race of last season before bagging a bronze in Lake Placid in January and she insists those successes have made her hungry for more this time around.
"I'll be aiming for a top-three spot in every race this season. I realise that is a tough target given how many great sliders there are across the nations but that is what I will be striving towards," said Deas, who claimed a second and third-placed finish in the 2014/15 campaign in what was her debut World Cup season.
I said last year that consistency was key for me and winning a World Cup race has shown me that I am capable of challenging for medals every time I step on to the track.
"I am now keen to kick on and make sure that I build on what I achieved last season, especially as the Winter Olympics are less than 16 months away.
"One area that I am determined to get right this year is making sure I perform to my best on the biggest occasions. I went into the World Championships looking to medal and had been in good form in training and in the lead up to the race but it didn't quite happen for me on the two days of competition. That was definitely a disappointment and it's something I'm desperate to get right this time around."
Laura Deas won gold in Altenberg and bronze in Lake Placid last season
Deas and her team-mates spent much of October out in Lillehammer for pre-season training and the national selection race, where the former eventer finished second in the British trial behind returning Olympic Champion, Lizzy Yarnold.
Getting back out on ice in Norway came on the back of a strong summer in Bath, with Deas delighted that the hours of hard graft spent in the gym and on the push track appear to be coming to fruition.
"Pre-season has gone well and I wouldn't be alone in the British squad in being in confident mood ahead of the opening race in a month's time," added Deas.
"We are a circuit sport but we spend a lot of time between May and November in the gym and on the push track in Bath and that's where a lot of the effort is put in and where progress is made.
"Ultimately, though, we all love the thrill of sliding and that's what we look forward to doing. I can't wait to get back out there now and start competing again."