Deas 11th, Creighton 18th at World Champs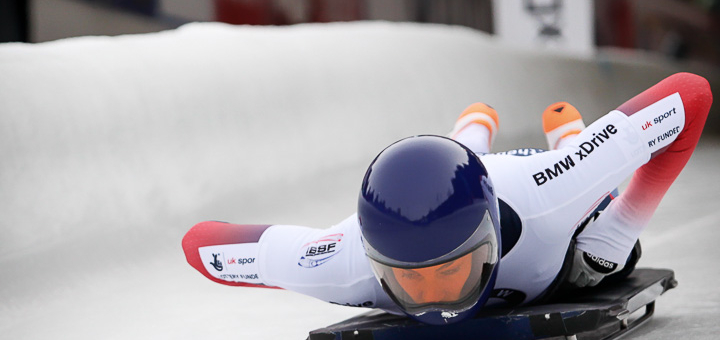 Laura Deas finished 11th in the women's skeleton at the World Championships on Saturday, with fellow Brit Donna Creighton placing 18th as Germany's Tina Hermann took gold.
Deas held her overnight position in Igls, Austria, eventually missing the top ten by five hundredths of a second, while Creighton went into Day 2 in 17th before being pipped to that place by just 0.01 seconds over four runs.
Hermann was a comfortable winner from home favourite Janine Flock, as Russia's Elena Nikitina claimed bronze ahead of Switzerland's Marina Gilardoni.
"It's disappointing not be having been higher up the leaderboard but I've learnt a lot and I'll still take plenty of positives into next week and next season," said Deas, who was ranked fourth in the world ahead of the season's showpiece.
"My start times were very consistent so that is something to be pleased with but I just didn't quite have the speed I needed overall. Small margins make a big difference in this sport, especially on this track.
"These championships were part of the progression towards the Pyeonchang Winter Olympics in 2018 and, although I did really want to be challenging for a podium place here, it's been a good season overall with my first World Cup win in Altenberg and a bronze in Lake Placid."
World Championships (Igls, Austria). Women: 1 T Hermann (GER) 3m 36.50 seconds (53.96, 54.38, 54.04 & 54.12); 2 J Flock (AUT) 3-36.96 (54.11, 54.39, 54.15 & 54.31); 3 E Nikitina (RUS) 3-37/09 (54.53, 54.36, 54.06 & 54.14); 11 L Deas (GB) 3-38.41 (54.46, 54.75, 54.65 & 54.55); 18 D Creighton (GB) 3-40.01 (54.96, 55.11 55.10 & 54.84).