Beijing to host 2022 Winter Olympics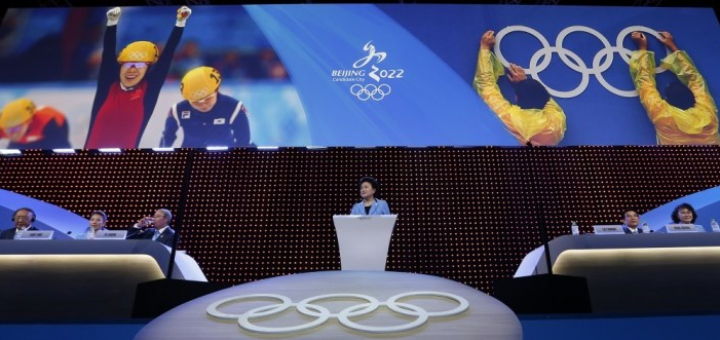 Beijing will be on every elite bobsleigh and skeleton slider's lips in the coming years after the city won the right to host the 2022 Winter Olympic Games and Paralympic Winter Games.
The Chinese capital topped today's International Olympic Committee election in Kuala Lumpur, narrowly beating Almaty in Kazakhstan by 44 votes to 40 in the battle to follow PyeongChang in holding winter sports' showcase event.
Beijing will become the first city to host both the summer and winter Games having held the summer Olympiad just seven years ago, in 2008. Team GB recorded their best medal haul for a century in the summer Games in Beijing and both British Bobsleigh & British Skeleton will hope to add to that tally given their own recent success stories.
China is set to be the 13th country to host the Winter Olympics, with the United States, France, Austria, Canada, Japan, Italy, Norway, Switzerland, Germany, Yugoslavia and Russia having played host prior to PyeongChang.
"We are honoured and humbled by the International Olympic Committee's decision to award Beijing the 2022 Olympic and Paralympic Winter Games. It is with an incredible sense of excitement that we express our thanks to the IOC and the wider Olympic Movement," read a statement from the Chinese delegation.
"Just as with the Beijing 2008 Summer Games, the Olympic Family has put its faith in Beijing again to deliver the athlete-centred, sustainable and economical Games we have promised. This will be a memorable event at the foot of the Great Wall for the whole Olympic Family, the athletes and the spectators that will further enhance the tremendous potential to grow winter sports in our country, in Asia and around the world."
Kazakhstan had been bidding to become the first Central Asian country to host the Winter Olympics but China's success does mean that the continent as a whole will have hosted three Olympiads in a row, with the 2020 summer Games in Tokyo sandwiched between the winter versions in PyeongChang and Beijing.
The Games will take place from February 4-20, across 19 different venues, eight of which have already been built, three Olympic Villages accommodating the athletes.
The snow events will take place in the city of Zhangjiakou, which is approximately 100 miles north-west of Beijing, with the indoor competitions being held in Beijing itself and the other outdoor sports taking place in Yanqing, 55 miles from the capital. A planned high-speed rail line to Zhangjiakou will cut travel time to around 50 minutes.
Oslo, Kiev, Lviv and Krakow had also shown an interest in hosting the Games but had withdrawn from the bidding process before the election.