Beijing dream gets real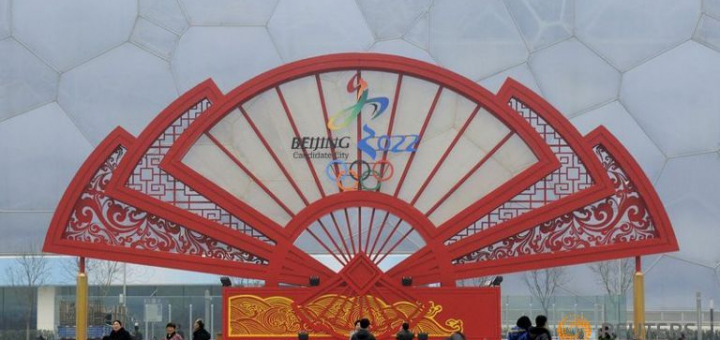 What may have seemed like a distant dream has recently become a reality for the next generation of stars at the British Bobsleigh & Skeleton Association after Beijing was announced as the host city for the 2022 Winter Olympics.
An impressive group of up and coming British sliders and bobsledders have set their sights on the sports' showpiece event in seven years' time and knowing exactly where they are aiming for has given them a major boost ahead of the new season.
"Knowing where the Olympics are taking place definitely makes a difference," said Head of Performance for the British Skeleton squad, Danny Holdcroft.
"If you say to the Talent team, 'Your focus is now Beijing 2022', that gives them a real, visible target. It's like talking about London 2012 or Rio 2016 - suddenly they have something concrete to aim at.
You can't underestimate how positive that is for the athletes. It might only seem like a minor issue but, when you train as hard as they do, being able to visualise the end goal is hugely beneficial.
It's also beneficial for the programme as a whole, given that the skeleton staff always work towards two Olympic cycles. The squad have won medals at each of the four Olympics since the sport was reintroduced in 2002 and Holdcroft and co have their sights set on more of the same in South Korea and China.
"The announcement that 2022 will take place in Beijing means we're now back in the realms of a double Olympic vision," added Holdcroft. "It's not just about PyeongChang in 2018 anymore - we can now put a name to 2022 and that suddenly makes it a lot more prominent for all of us.
"As a programme, we always look for two Olympics and we always look for Olympic gold medals. Success for us is winning and we now have a group of athletes who will fight for a podium place in PyeongChang and a group that are hungry to be in amongst the medals in Beijing."
That sentiment is echoed by the athletes themselves, with Beijing now etched into their brains morning, noon and night as they look to follow Lizzy Yarnold and Amy Williams in claiming the ultimate accolade on the biggest stage of all come 2022.
"Beijing is definitely imprinted in my mind: it's something to really work towards," said skeleton Talent athlete Brogan Crowley. "When you wake up in the morning, you know that it's what you're training for. It makes you even more determined to succeed and to be there in 2022.
"Having that name and location now will make a big difference. It makes it more real - it puts a label on the dream and gives us something to look towards.
It's there at the back of your mind when you're putting in the hard graft. If someone screams 'Beijing' to you when you're struggling in training, it can give you that extra push and it's ultimately what will make the pain of what you're going through worthwhile.
Watching Beijing host another global gathering last week has also added to the excitement and anticipation of what could lie ahead, with the World Athletics Championships whetting the appetite for the winter showpiece that follows.
"Seeing the World Championships being held in Beijing was also a big motivation for us," added Crowley. "Seeing them compete in the same city inspires you: even though it's not a winter sports event, it's the same principle of sporting success and these athletes are achieving great things. It makes you want to be where they are and to mirror what they're achieving."