BBSA announce Catalyst CF partnership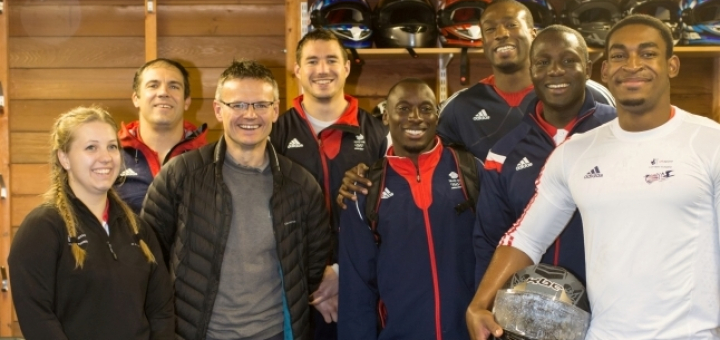 The British Bobsleigh & Skeleton Association (BBSA) are delighted to announce that Catalyst Corporate Finance have joined the team as Youth Funding Partner for Bobsleigh.
Catalyst will support the next generation of bobsleigh stars over a period of five years as the BBSA looks to develop future Olympic athletes and world-class performers.
And with the Great Britain Bobsleigh Youth Team having won a silver medal at the inaugural Winter Youth Olympics in Austria three years ago and the senior squad having finished fifth at the last three global championships, the stage is set for a successful partnership between now and 2020.
"We are delighted to welcome Catalyst Corporate Finance to our growing organisation," said BBSA CEO Richard Parker.
"Our youth programmes play a vital role in the success of our sports moving forward and the support that Catalyst will provide will be invaluable as we strive to become the best sliding nation in the world.
"The timing of today's announcement is equally significant given that the second Youth Winter Olympic Games is very much on the horizon.
Our bobsleigh Youth Olympic hopefuls start their international season this week as they look to fulfil their dreams of competing in Lillehammer in February of next year, and knowing that they will be supported by Catalyst on that journey and beyond is a boost for everyone involved.
"We also hope that Catalyst's commitment to the programme will encourage others to join our growing organisation as we look to give our young athletes the best possible chance of reaching their potential and inspiring the nation on the world stage."
Catalyst is the UK's leading corporate finance team operating in the mid-market, with UK offices in London, Birmingham and Nottingham and a presence in over 50 cities worldwide.
They advise business owners, management teams and investors on all aspects of corporate finance, with advice covering company acquisitions and sales, management buy-outs and buy-ins and raising private equity, growth and debt capital.
Richard Sanders, Partner at Catalyst, said:
"We have always supported emerging talent in sport and this partnership with the BBSA cements our belief in the need to invest in excellence and be uncompromising about the level of hard work required to be successful. Having built our own business from scratch, we understand the journey these young people will have to take to achieve their goals and become the stars of the future."