Anderson excited by strength and speed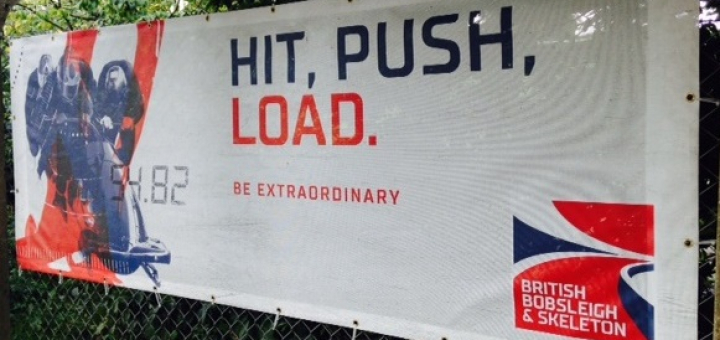 Saturday's first push ranking of the season has left Performance Director Gary Anderson in no doubt that his British Bobsleigh squad is stronger and quicker than ever before.
Close to 40 athletes put themselves under the microscope at team HQ in Bath, with Anderson hugely impressed with the speed and power on show at the newly revamped push track.
The aim of becoming quicker than every other nation over the first 50m is fast becoming a reality and Saturday has left Anderson and co in high spirits ahead of the start of the new season.
"When we started out on this journey in 2010, it was clear that in order for Great Britain to be able to compete against the best in the world we had to be the fastest starters. In order to do that we needed fast, strong athletes," said Anderson.
"Our scouting network is really paying dividends in that regard and that gives our coaching team the best chance possible to achieve that goal.
"Chris Woolley and Michael Khmel have been working really hard with the athletes in this area and seeing so many impressive times at the weekend re-iterated the belief that we are on the right track for the winter."
Anderson and coaches Woolley, Khmel, Dominik Scherrer and Lee Johnston will select a squad of 15 men and four women to travel to Andermatt for the Swiss Push Championships later this month and the strength in depth within the programme is proving another reason for the team to be optimistic.
"We have always known we needed to improve our strength in depth in order to keep on progressing and to take the next step on to the podium at the World Championships or Winter Olympics," added Anderson.
It isn't enough to have just one or two outstanding individuals - we need a whole squad with a common purpose and a real desire to win.
"Saturday showed that we have just that: every single athlete knows what is at stake and wants to be part of it.
"Creating internal competition among our athletes so that they have to work harder than ever to get a seat in one of our sleds is a key aspect of the programme. Our aim here is to have multiple sleds competing for top honours as that will drive up the standards in the most effective and sustainable way possible."