Youngsters earn Team GB spots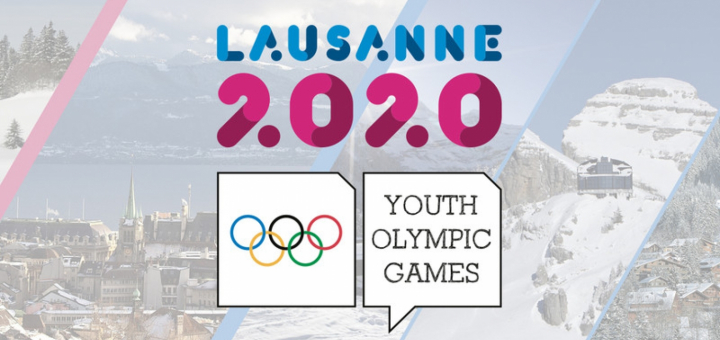 The Olympic dream is about to become a reality for two young bobsledders after they were selected to represent Team GB next month.
Charlotte Longden and William Scammell will compete for the country at the Youth Olympic Games in Switzerland having been named in a 28-strong British team for the showpiece winter event for U18s.
Longden, a student at Marlborough College, and Scammell, who is a sixth form pupil at St Augustine's in Trowbridge, will take part in the mono-bob event in St Moritz on January 19 and 20.
"This is a really special moment for Charlotte and William and one they should be really proud of," said Bobsleigh Olympic Team Leader, Peter Gunn.
To be selected to represent Team GB at an Olympic Games is something that athletes up and down the country dream of at an early age and for Charlotte and William that dream is now being realised.
"They've worked really hard to earn their selection and now this is their chance to shine."
Both youngsters raced for the BBSA in the Omega Youth Series in Lillehammer and Konigssee in November as they saw off stiff internal competition for the two slots available on Team GB. The contest for the boy's place was particularly tight, with Scammell pipping Luka Williams to a spot in the squad by just a single point in the ranking system.
"It was a really tight race for the boy's position especially and we were fortunate to have some really talented athletes pushing for a place at the Olympics," added Gunn, who has already coached at five Olympic Winter Games.
Charlotte and William have been training hard at the University of Bath and they've carried themselves really well out on ice. They've picked up the sport nice and quickly and they've now got an amazing opportunity in Moritz. 
"We face a tough challenge in Switzerland as we'll be up against teams with a lot more ice experience than us but I'm confident Charlotte and William will do us proud. 
"Personally, I was honoured to be offered the coaching job here and, just as I have been whenever I've worked with Team GB, I'm excited to be a part of this."
Both Longden and Scammell first represented the British Bobsleigh Youth Team in early 2019 before being selected in a six-strong squad for this season's qualification races after impressing during summer trials and training in Bath.
A former national level swimmer, Longden also represented Reading Hockey Club and played netball for her county. She currently competes for Team Bath in athletics and is studying for A Levels in Biology, Geography, Economics and PE.
"I have always dreamed of going to the Olympic Games ever since I was young. Now being a part of Team GB is an amazing feeling and I am so excited to represent my country in the Youth Olympics and for my dream to come true," said Longden.
I am so excited to compete for Team GB and do both my family and my country proud.
"Although I never thought I would be doing bobsleigh, ever since I first tried it, I fell in love with the sport and I can't wait to do my best in January."
Longden (c) and Scammell (r) have already raced in St Moritz
Scammell, also comes from an athletics background, competing at a regional and national level for the past four years and currently representing Team Bath and Team Avon. He previously played football for a number of local teams, including Chippenham Town Youth, and is studying English, Sociology and Geography at A Level. Prior to joining St Augustine's for his sixth form studies, he was educated at Lavington School, near his home town of Devizes in Wiltshire.
Longden, Scammell and Gunn will leave for Lausanne on January 6, with the Games beginning on January 9 and finishing on January 22.
Team GB will compete in 11 of the 16 disciplines across 14 days of competition. Lausanne is officially the host city for the Games but the sliding events will take place at the world's only natural ice track in St Moritz.
There are no British athletes entered in the skeleton event this time around but Longden and Scammell will take inspiration from Ashleigh Pittaway 's gold medal winning efforts in Lillehammer at the last Games in 2016.
There are also plenty of positive examples to look back on in bobsleigh, with Kelsea Purchall winning bronze in Norway and Mica McNeill and Jazmin Sawyers securing silver in the first edition of the Winter Games in Igls in 2012.