Yarnold recovering from knee op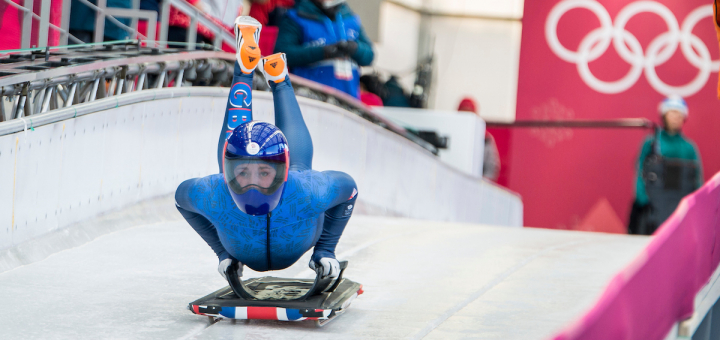 Double Olympic Skeleton Champion Lizzy Yarnold is recovering well from knee surgery after being diagnosed with Pigmented Villondular Synovitis (PVNS) prior to February's Games in Pyeongchang.
Yarnold, who became the nation's most decorated Winter Olympian when she won her second successive gold medal in South Korea, is now on crutches after the minor operation earlier this month but she expects to be fit to return to training in a few weeks.
The 29-year-old had been made aware of what is a rare genetic condition in late November but specialists advised that she could wait until the end of the season before an operation was required.
"The operation went well which is great and I'm pleased to have got it out of the way," said Yarnold, who won Olympic gold by nearly half a second a month ago. 
"I'd always had tightness problems with my left quad and last summer it swelled up unusually. I'm grateful the medical team started investigating and found out about the PVNS.
It was another health distraction for me but I can't thank the team enough who monitored everything and operated on me last week.  
"It's a bit strange being at home resting and using crutches takes a bit of getting used to, but no excuse now not to catch up on my admin!"
"Lizzy is recovering well from her operation and we are looking forward to seeing her back fit to train in a few weeks' time," said Andi Schmid, Performance Director at British Skeleton.
"The medical team were aware of Lizzy's condition prior to the Olympic Winter Games and the situation was managed accordingly after taking specialist advice.
"The health of our athletes is the priority for everyone involved with British Skeleton and Lizzy received the care she needed during the season and will continue to do so during her recovery.
"Lizzy faced a number of challenges on the road to her second Olympic Gold medal and this is another example of her mental and physical strength in overcoming what could undoubtedly have been a distraction for her."