Wyatt loving the big stage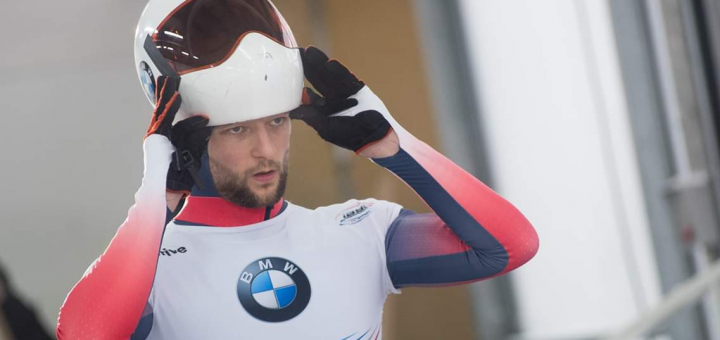 Marcus Wyatt makes his World Championship debut in Whistler this Thursday and the nation's number one men's skeleton slider is loving being part of the season showpiece.
Wyatt only made his top-level debut in late 2017 but he has already established himself among the world's best sliders.
The 27-year-old finished his first full World Cup season at No6 in the global rankings after a career-best fifth in Calgary a week-and-a-half ago.
And, after just missing out on a surprise selection for the last Winter Olympics in South Korea 13 months ago, Wyatt insists it's a fantastic feeling to be at the heart of the action this time around. 
"It's great to be here at the World Champs. Other than the Olympics, it's the pinnacle of the sport," said Wyatt, who played American football prior to his switch to skeleton in late 2014.
"It's awesome to see so many sliders from different nations around the world - there's a bigger group spread across more nations than at a normal World Cup race - and the atmosphere has been great so far. It's the stage that everyone wants to perform on.
To be here representing GB is something I've dreamed of for a while.
"It's what we all build to from the moment we come into the sport: you know it's a long journey but it's always in the back of your mind."
Marcus Wyatt is currently Britain's No1 ranked slider
While the excitement of being at the season finale clearly isn't lost on Wyatt, there's no danger of him getting carried away now that he's here.
His results this season have been outstanding but he knows that doesn't give him a right to expect a repeat at the biggest event of his career to date.
The Devon-born Swansea University graduate and World Championship debutant has had minimal experience on the fastest track in the world, having only raced there once on the sport's second circuit, the Intercontinental Cup, in November 2017.
That lack of experience is magnified ten fold when you consider the contrast with all five of the men above him in the world rankings: Alexander Tretiakov, Sungbin Yun, Martins Dukurs, Nikita Tregubov and Axel Jungk have competed at staggering 27 World Championships between them, winning an incredible 19 medals along the way.
"If I can get close to my World Cup results, that would be a huge bonus," added Wyatt.
It's a top field and I'm racing against guys who have been there and done it at a World Champs. I'm excited, but I know it's tough competition.
"This is a track that I've only raced at once before. I don't have many runs under my belt so my aim is to be consistent. I want to put down four consistent runs and do myself justice. It's a difficult track but, if I can do that, you never know what could happen. I've said it before but it's all about the process not the goal.
"I'd love to finish in the top ten - that would be a huge achievement. But I understand how much of a challenge that is with the limited time I've had here before and the quality of the people I'm racing against." 
Wyatt races with fellow Brits Jerry Rice and Jack Thomas at 5pm GMT this Thursday and Friday.
The women's race, which features Ashleigh Pittaway and Madelaine Smith after Laura Deas' withdrawal through injury, follows at 8.30pm on the same days.