Wood thanked for outstanding contribution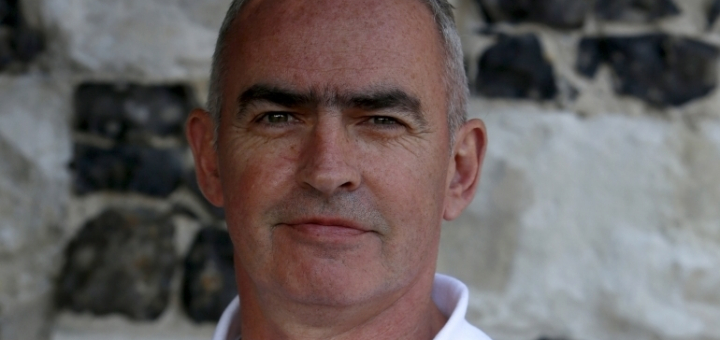 The British Bobsleigh & Skeleton Association have thanked Mark Wood MBE for his outstanding contribution to the British Skeleton programme after it was announced he would be pursuing other opportunities this summer.
Wood, who has enjoyed two highly successful spells with British Skeleton since first joining the coaching staff in July 2002, has helped turn skeleton into the nation's most successful Winter Olympic sport.
The 56-year-old former British number one helped identify and develop Olympic Gold medalists Amy Williams and Lizzy Yarnold, Silver medalist Shelley Rudman and bronze medalist Laura Deas and he helped build a talent identification and development system that is respected the world over.
"Woody's input into the Talent programme has been invaluable and his contribution to the sport as a whole has been outstanding," said British Skeleton's Performance Director, Andi Schmid.
"He has helped build a sustainable and successful system and he leaves having played an important role in the success of so many British athletes.
"As an athlete himself, he did a lot for British Skeleton at a time when the sport was very low budget and was driven by nothing but aspiration and passion and he has continued that contribution throughout his time as a coach.
His dedication, passion and commitment have helped drive our culture and our aspiration to continually achieve the seemingly impossible and I am grateful to have had the opportunity to collaborate with him.
"He will remain a friend of the programme and I am sure he will be a success in whatever opportunities he pursues next. We wish him well for the future and thank him for everything he has done for British Skeleton."
A four-time national champion and the first British athlete to finish in the top 10 at a World Cup event during his days as a slider, Wood also helped develop the now universal one-handed push technique during his time working with the Canadian team.
But it is his efforts in developing talent within the Great Britain system that stands out as extra special, and Wood himself is particularly proud of the long-standing impact he has had in that area.
"I am really proud to have helped create a culture of accelerated learning and development that has seen British Skeleton go from the smallest of programmes with the smallest of budgets to a medal winning factory across all levels of the sport," said Wood.
"In the early years, we had almost nothing but passion and commitment to drive the programme but we now have a proven system and methodology of talent identification and development and we have some great athletes waiting in the wings ready to make their mark.
Being part of the team that helped Amy, Lizzy, Shelley, Laura and Dom win Olympic medals is an obvious highlight but I'm equally proud of the successes we have had further down the talent ladder: helping an athlete go from hating the sport after their first few runs on ice to having the courage to keep going and turn it into something they love is a great feeling.
"Helping Greg Kirk become World Junior Champion in 2004 and Ashleigh Pittaway win Youth Olympic gold in 2016 are other standout moments, as is seeing athletes I have coached now going into coaching themselves - both inside and outside of skeleton.
"I'd like to say a big thanks to the athletes, coaches and staff I have worked with during my time with the team. I've become great friends with many of them and I will miss them. I wish them all the very best of luck in everything they set out to accomplish and I am confident they will continue to make the country proud.
"I'd also like to thank UK Sport and the National Lottery for all their investment, not only in British Skeleton, but also in my continued education as a coach and a mentor. I'm looking forward to new challenges ahead and I hope they will prove to be as successful as my time with British Skeleton."
Having recently also worked with the Premier League mentoring young academy coaches, as well as with two UK Sport working groups on future coaching delivery and education, and with the Ashridge Business school, Wood is currently considering a host of other opportunities as he looks to continue his passion for people development.