Skeleton PD - deadline extended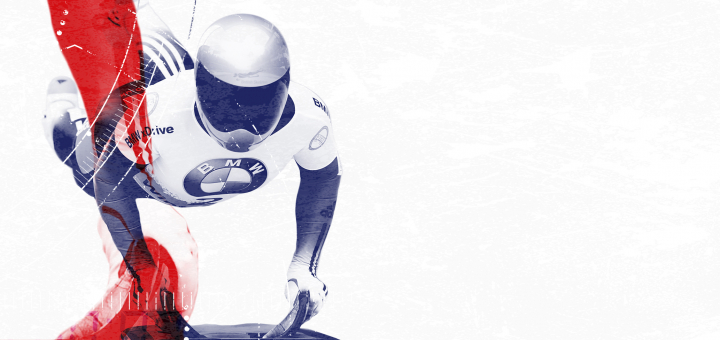 The deadline for this position has now been extended until midnight on Thursday 6th September.
British Skeleton are recruiting a Performance Director to lead the programme to further Olympic success.
Andi Schmid's decision to step down from his role on the back of a hat-trick of medals at the 2018 Olympic Winter Games in South Korea means the team are currently on the look out for a replacement.
The successful candidate will have the opportunity to build on a period of sustained success for the sport in this country following the re-introduction of Skeleton into the Olympic family 16 years ago.
With a total of seven Olympic medals having been won across five Games since 2002, Great Britain is now the most successful nation in Olympic Skeleton history and we are seeking an experienced and inspirational leader to continue to drive the programme toward more medals at all levels.
Your main priorities will be:
• To provide inspirational leadership, management and strategic direction for all aspects of the Skeleton World Class Performance Programme (WCPP)
• To enable coaches, athletes and support staff to further refine "What it Takes to Win" models and ensure that the models are understood and translated into the daily operating environment within the British Skeleton Team
• To maintain and continue to build on a well-established culture and climate that has evolved over successive Olympic Games cycles, enabling the British Skeleton Team to achieve sustained success. Further refine and uphold the unique WCPP culture that drives consistency across training, competition and all other environments
• To provide leadership to ensure the continued evolution of the world class research and innovation programme
• Continue to evolve the world beating talent identification (TID) and development programme to ensure a high-quality pipeline of future medal contenders
• Ensure the delivery of Key Performance Indicators (KPIs) within the Strategic Plan
You will have:
• A formidable track record of leading a successful performance team operating in elite sport at the highest level
• A comprehensive understanding of elite level coaching, performance support services, performance innovation, international competition, TID and performance pathways to drive continued success
• Experience of working with multiple partners and stakeholders to achieve success, including working with public funding agencies (such as UK Sport), international federations, sponsors and media
A key requirement in this role will be the need to travel nationally and internationally to manage key relationships and ensure full support of coaches and athletes. Whilst the role is based in Bath, this role does have a significant international dimension (up to 150 days per year offshore), given that the programme is part of various competition circuits around the world during the winter. Other international travel will be required during the 'off season', including, but not limited to, the IBSF Congress each year and other IBSF Commission events.
Click British-Skeleton-Performance-Director-Job-Description.pdf to see the full role description.
To apply, please send your CV and a covering letter stating how you meet the requirements of the role (please indicate your current salary) to dawnbrown@positivedynamics.co.uk.
If you would like an informal conversation ahead of applying then please feel free to email Dawn.
Closing Date: Thursday 6th September
Interviews: There will be a two-stage process that will involve a first interview on Friday 14th September in London and a second interview on Friday 21st September in Bath.