Top 10 for Pittaway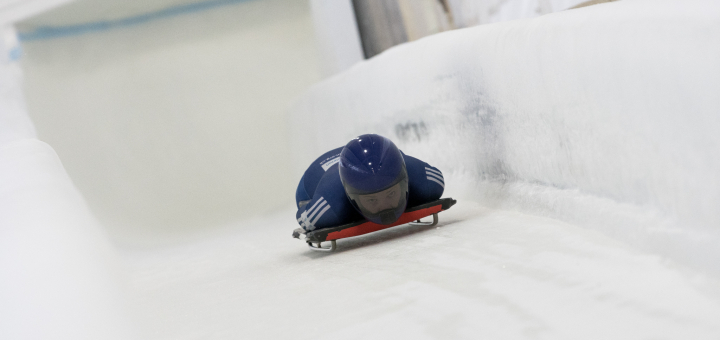 Ashleigh Pittaway led the way for British Skeleton on Friday as she secured a top 10 finish on her first World Cup appearance for 14 months.
The 18-year-old has been competing in Intercontinental Cup competition this season but stepped back up to the sport's top circuit in style as she finished ninth in Lake Placid.
Pittaway, who won Youth Olympic gold in 2016 and World Junior Championship bronze just a fortnight ago, produced the sixth fastest time of Run 2 to jump up four places from her halfway position of 13th.
The result comfortably beats her previous World Cup best of 15th from February 2016 and is fully 12 places higher than her most recent top-level race in December 2017.
Pittaway was the highest-placed Brit in the field as Olympic bronze medallist Laura Deas finished 13th and Madelaine Smith 15th in New York State.
Deas was 12th in Run 1 and 15th in Run 2, with Smith 15th and 14th in her two laufs.
Russia's Elena Nikitina stays top of the World Rankings as she shared Friday's gold medal with Germany's Jacqueline Loelling after the pair set an identical time of 1 minute 50.59 seconds.
America's Kendall Wesenberg finishing third to secure just the second World Cup medal of her career.
There is more skeleton action at 2pm on Saturday when Jerry Rice, Craig Thompson and Marcus Wyatt go for GB at the same venue.