Thomas targets best yet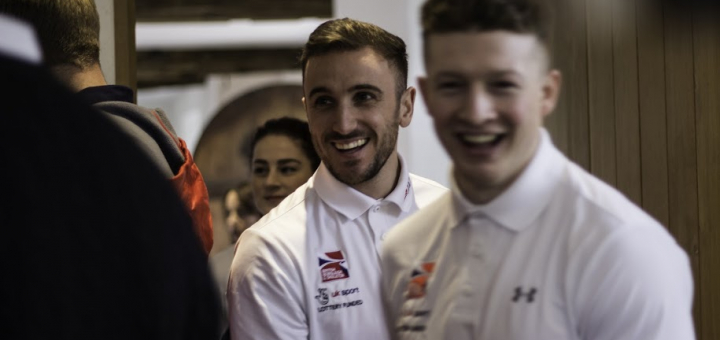 GB Skeleton's Jack Thomas believes he could be celebrating a best-ever top-class result if he can produce four consistent runs in the upcoming World Championships.
The 26-year-old has finished in the top 20 at each of his last five races in his maiden World Cup season, with his personal best a 15th-place in Altenberg in January.
His promise has been obvious on his step up to the premier circuit and the former sprinter believes there is plenty more to come, starting with his first appearance at a global championships on Friday and Sunday of next week.
"I have been right up there with my starts so far this season but I am yet to do a perfect run," said Thomas.
"I've made at least one mistake in every run so far, but I'm getting more and more experience and more and more track time, which is the key to ironing out those errors.
"I raced in the World Cup at Konigssee last year and again just a few weeks ago and we have another training week there now before we race next weekend. That ice time all adds up. I know that, if I can use that experience to cut out the mistakes and put in four perfect runs, then a top-10 place could be within my grasp."
Jack Thomas is in his first full season on the top circuit
With the World Championship venue a tight and technically difficult track, Thomas is under no illusions that the consistency he talks of will be even more essential than normal.
Throw in the fact that the World Championship bucks the trend by taking place over four runs over rather than two and it's clear that he will need to be mentally on the money against the globe's greatest sliders.
"World Championships and World Cups are all about consistency. There is absolutely no margin for error - you make a mistake, you get punished," added Thomas, who was sliding on the Europa Cup circuit last season.
It will be another different experience for me as the World Championships are over four runs rather than the two we have in the World Cup races.
"We also have a day off in the middle of the competition, with two runs on the first day and two on the second, and there will be a much bigger field as every country is allowed at least one rider.
"I'm really looking forward to the experience as a whole, though, and I'll be giving it everything I've got in Germany."