So many in the mix says Deas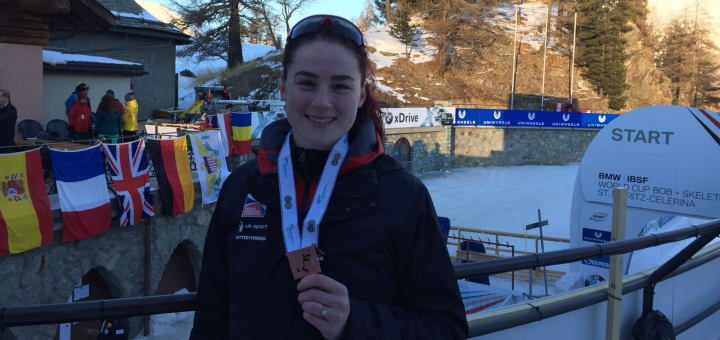 Laura Deas has plans to be in the mix for a medal at next weekend's World Championships in Konigssee but she knows there are more than a dozen others with their sights set on the same target.
This year's women's field has been more competitive than ever, with the seven World Cup races won by five different sliders and a total of 14 athletes picking up a wider podium place.
Deas, who is currently ranked No7 in the world and has been in the top six at three World Cup races in as many months, was a World Cup winner on a German track last season and would love to repeat the feat in a fierce field on Friday and Saturday.
"Any of the top 10 or 12 women in the world could win a medal next week because we are all good enough to do that," said Deas.
"We've been jostling for these positions all season and it's a very interesting situation we're in at the moment in the women's field. It makes it really exciting that it's not always the same couple of people winning races or picking up podium places.
"You can never take anything for granted. You have to remember that everyone you are competing against is constantly improving as well.
"What won me a medal in the past is not going to win me a medal this year: I've got to continually improve."
Laura Deas heads to the World Championships in good spirits
Deas won a brace of medals on the World Cup circuit last season but couldn't find her top form at the World Championships in Igls.
This year she hopes the showpiece event of the year will be where she shines the brightest.
"I think I'm in a very good place to produce a good result at the World Championships," added Deas.
"I had the third fastest time in my second run at Igls in my last race so I'm going into the competition feeling pretty confident.
I'm always looking to improve my consistency and, while I would definitely have liked to have picked up some medals already this season, I know I'm in a good place for the World Champs and for next year's Winter Olympics.
"My result at last season's World Championships wasn't what I wanted but I'm determined for things to be different this time around. World Championships always have an extra buzz about them and I'm lucky to have a lot people come out to support me.
"We've had a good training camp back in Bath since the last World Cup race and we've arrived in Germany in good spirits. We've got a great atmosphere in the squad and plenty of internal competition and now we're looking forward to getting back on the ice and competing."