Smith seeks more success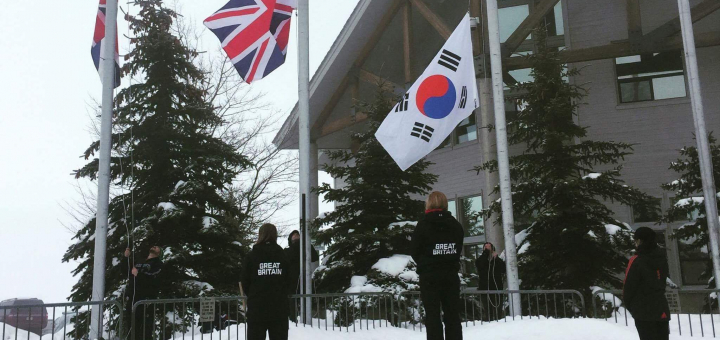 Maddy Smith has her sights set on more of the same after a dream double last weekend.
The GB Skeleton athlete, who is in her first full year of sliding having joined the Ignite backed Talent team in 2014, won back-to-back gold medals in North American Cup competition in Utah.
Smith took top honours on both Saturday and Sunday, pipping team-mate Donna Creighton to victory by 0.16 seconds in the first race before winning the second race by more than a second.
Standing on top of the Park City podium was a huge honour for the 21-year-old and it's unsurprisingly a feeling she would love to keep experiencing.
"It's an incredible feeling to stand on top of a podium and hear the national anthem playing knowing that it's because of your result," said Smith, who had already picked up a brace of podium places in the European Cup earlier in the season.
"This is a great way for me to start 2017: winning a race for my country is something I've dreamt of and it feels better than I ever imagined it would and I now know without any doubt that I want to experience it more.
Winning the gold medal on Saturday was a huge moment for me but backing it up the following day with my second gold was arguably even more rewarding.
"We talk about consistency and the importance of following one good performance with another, and this weekend I proved to myself and my coaches that I have the ability to do this. However, these achievements are just stepping stones for me to grow and I am under no illusions as to how much work lies ahead, starting this week in Calgary."
Smith races again on Thursday and Friday in Canada in the first Intercontinental Cup meets of her career.
The former county swimmer and sprint hurdler steps on to the ICC circuit as a result of her performances before Christmas and she insists improvement is her primary objective.
"I feel that I am improving all the time - some days faster than others - and that's what it is all about at this stage of my development," added Smith.
"I have had a good start to my first competitive season on ice and I am now focused on my goals ahead. I am part of a much smaller team now having moved on to the ICC circuit but they have made me feel extremely welcome and have given me lots of advice and guidance. I'm extremely grateful for that, especially when they have far greater knowledge than I do. As a team, we work together well and keep each other grounded.
I still feel very new to the sport but I am working extremely hard with a great team of coaches and support staff and I am giving absolutely everything so I can be up there sliding and competing with the best.
"There is still a long way to go but I am moving in the right direction and I will continue to do everything I can to try and ensure the weekend's highs are frequently repeated."
Smith races on Thursday and Friday at 5pm GMT and will complete the ICC season in Lake Placid two weeks later.