Skeleton start where they left off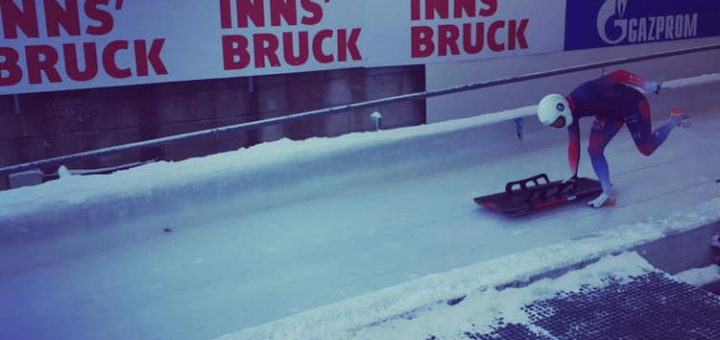 British Skeleton began the new season in the same style that they ended the old one with another hat-trick of international medals.
Having ended the 2017/18 season with triple medal success in South Korea at the Olympic Winter Games, the team began life without double Olympic Champion Lizzy Yarnold with a superb showing at the Intercontinental Cup (ICC) opener in Austria.
Olympic bronze medallist Laura Deas won silver in the women's race in Igls, before Craig Thompson and Marcus Wyatt bagged a British 1-2 in the men's event on the same track. Thompson, who was also a winner on the Europa Cup (EC) circuit last season, pipped team-mate Wyatt to gold by two hundredths of a second in a 26-strong field.
Deas finished second behind home favourite Janine Flock - the slider she beat to bronze in PyeongChang nine months ago - with fellow Brits Ashleigh Pittaway and Brogan Crowley seventh and 11th respectively.
"I'm really happy with today's result," said Deas.
It was a high calibre field and it's great to finish second behind Janine on her home track.
"It's good to be back out racing in a new Olympic quad and I'm looking forward to trying to go one better tomorrow."
There is more skeleton action from Igls tomorrow morning at 8.30am GMT, with 12 British athletes in action.
Deas, Crowley, Pittaway, Thompson and Wyatt go again in ICC Race 2, while Kim Murray, Maddy Smith, Hannah Stevenson, Philippa Wellington, Jerry Rice, Stefan Squire and Jack Thomas start the first EC race of the season.
The World Cup competition, which is the premier circuit on the skeleton calendar, starts in Latvia on the second weekend in December.